[POLL] INFINITE EFFECT Live in MANILA - 2015 Infinite 2nd World Tour
1189
people have signed this petition.
Add your name now!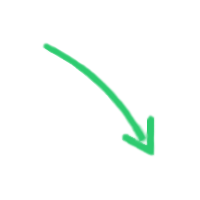 1189

people

have signed.

Add your voice!
Maxine K.
signed just now
Adam B.
signed just now
HI PH INSIPIRITS!
AS YOU ALL KNOW, WOOLLIM HAD FINALLY ANNOUNCED THE LIST OF TOUR DATES AND WE HAD BEEN HEARD VERY CLEARLY!
#INFINITEEFFECTINMANILA WILL COME TRUE THIS NOVEMBER 7, 2015!!!!!!
I WANT TO THANK TO ALL THAT HAD PARTICIPATED IN THIS PETITION!!!
NOW IT'S IPONING TIME SO WE CAN ALL SEE OUR PRECIOUS BOYS SOON!!
CONGRATS TO US PH INSPIRITS!!!!!! FIGHTING! SARANGHAEYO!
Annyeong PH Inspirits!

We've waited for a long time now and the answer will just be a few days away! If you want this to come true then pray your hardest starting today! We've given all that we can to the producers and the endless waiting will finally come to an end.
If this becomes a "Reality", I hope that we can all contribute to PROMOTE Infinite's concert. We should aim for a SOLD OUT concert so that they will surely come back here to the Philippines in the future! Let's make our boys proud and show them how much we love them!
#WeWantINFINITEEFFECTinManila #Fighting #PrayHard #MomentofTruth
Hello again Filipino Inspirits!
In light of ongoing discussions, the decision is still under consideration up until now. We would like to once again urge our fellow fans to SIGN THIS PETITION, SHARE THIS PETITION, AND ANSWER THE ATTACHED POLL.
Volume is the key here and we need to prove it. Sure petitions may not be very accurate for a final decision, but if you were on their shoes, wouldn't it continue to bug your mind that why are there so few respondents?
We kindly ask your help again if you really want the chance to see INFINITE EFFECT in Manila! Whether it be a good or bad news, atleast we can tell ourselves that we tried. I believe this isn't the time to choose sides but a time to unite and fight for what we want and love.
"If there is a will, there is a way."
Deadline: NONE - ONGOING PETITION!
#WeWantINFINITEEFFECTinManila
Hi FILIPINO INSPIRITS!
The petition had been presented and WE HAVE BEEN HEARD!!!!
In line with this, before the production company makes a decision, they still lack one crucial information so we kindly ask your cooperation to continue SIGNING the PETITION and answer the POLL below regarding ticket PRICES:
TENTATIVE DATE: October 2015 (tentative only, NO CONFIRMED DATE YET)
TARGET RESPONDENTS: 5,000 FANS
This will be the BIGGEST determining factor if they will bring INFINITE EFFECT HERE IN MANILA! So please, ANSWER, SHARE, SHARE, AND SHARE! #Fighting #Pleasespread
Annyeong fellow Filipino INSPIRITS!
The news we have all been waiting for has finally been released! Last June 21, 2015 (Sunday), Woollim Entertainment has finally announced INFINITE's 2nd World Tour! For those that were able to attend Infinite's One Great Step in Manila, you would know how awesome that concert was and it still lingers in our minds up to this day. Everyday, we would pray and wish that Infinite will begin their 2nd world tour and Manila will be a part of it again.
Bringing a K-pop concert to the country is not an easy task and requires a lot of things to be considered. Pre and post preparations are needed so that everything will be perfect on concert day and of course, we want to leave a lasting impression for INFINITE to want to come back again. We want our boys to feel Filipino Inspirits' big love for them and for them to remember our country's concert as the best. With these in mind, we all know that in order to show a perfect Pearl Metal Gold Ocean, we need to fill up every single space in the concert venue first. It is every Inspirit's dream to give the boys a sold out concert and the loudest cheers and fanchants that will echo in their ears.
In line with this, as a Filipino Inspirit, I am calling out to all of you to sign this petition saying that "WE WANT #INFINITEEFFECTINMANILA." Please also take note that by signing this petition, it means that you are willing to buy tickets to see Infinite. This is for the production companies to know that there is a solid and big fanbase of Infinite here in the Philippines and that we are already saving up for it even if there is no certainty. Let us show the strength of FILIPINO INSPIRITS and that for INFINITE, we will come together as one.
Please comment below "I pledge to buy a ticket at #INFINITEEFFECTINMANILA."
Thank you very much. ●_●
Purpose: To help see if there is enough market in the PH for the concert so that production companies may further consider bringing Infinite here in the PH.
Deadline: June 28, 2015 @ 11:59PM

Hi fellow Filipino Inspirits, PLEASE TAKE NOTE THAT IF ONLY 1 PERSON IS INCREASING THE SIGNING OF THE PETITION WILL NOT WORK. It will lead to false information that will not help bring Infinite here. Instead of repeatedly signing up, use your strength to find real Inspirits out there to sign the petition. Thank you for your understanding