Petition In Support Of The 7th NAKA ( March 23rd 2013) Meeting
573
signers.
Add your name now!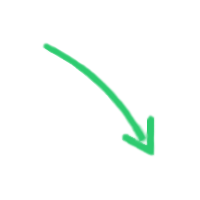 573

signers.

Almost there!

Add your voice!
Maxine K.
signed just now
Adam B.
signed just now
Thursday, March 21st 2013

ToHis Holiness Moran Mor Ignatius Zakka I IwasThe Patriarch of Antioch and All the east,
Supreme Head of the Syrian Orthodox Church.May it Please Your Holiness:
Sub: Petition In Support of the
7th NAKA Meeting of March 23rd 2013

After Kissing
Your Holiness'
right hand and beseeching
Your Holiness'
blessings, we, the undersigned members of the North American Knanaya Community(NAKC) and who all are administered under the ecclesiastical leadership of His Eminence Mor Silvanos Ayub, the Metropolitan and Archbishop of North America, Canada and Europe Region, is submitting this petition for favorable consideration and appropriate relief or intervention from our
Holy Father.
Factual Background

The official three year term (2010 thru 2012) for the office of the previously elected 6th North American Knanaya Association (NAKA) and it's Knanaya Committee( Bord of Directors) have now already expired.

Instead of obeying Your Holiness' Apostolic Bull (No: E07/13) as such, couple of irreligious members and disgusting elements in our community and their innocent cronies, after falling into the traps of the devilish satan, very unfortunately, by filing a frivolous lawsuit, challenged the democratically and constitutionally implemented election process for the newly elected 7th NAKA.

The said lawsuit was only filed on February 15th 2013 afternoon, just one day prior to the noticed and scheduled first meeting of the 7th North American Knanaya Association (The subject meeting was originally scheduled for February 16th 2013 and it was noticed by Bull # SA 01/13 dated January 4th 2013). Furthermore, such lawsuit was filed against the North American Knanaya Community and also, jointly and severally, against His Eminence Mor Silvanos Ayub, the Metropolitan and Archbishop in whom the administrative authority of NAKC is administratively and constitutionally vested since May 1st of 2009.

They thereby thus, simply by misleading and eliciting the sympathy of the Honorable Court, by filing self-serving self-affidavits, were initially successful in obtaining a temporary restraining order staying the previously scheduled first national meeting of the 7th NAKA, which was originally scheduled for February 16th 2013.

Doing so, in misleading and eliciting sympathy of the Honorable Court, those satanic perpetrators, have even committed the evil and devilish act of (mis)-interpreting Your Holiness' Holy Words as embedded in the Apostolic Bull No: E07/13 ("...to continue the election process maintaining the status quo")

However, by the abundant grace of our Lord Jesus Christ and the everlasting Blessing of Your Holiness, the temporary restraining order against our Beloved Metropolitan as well as our community itself was lifted by the same Honorable Judge.
In his Verdict, the Honorable Judge ruled in relevant part:
"Based on the...court findings and analysis as
well as a full and thorough review of the
memorandaprovided by the litigants,
the affidavit submitted and the
excellent argument from counsel...


Accordingly, the court herewith DISSOLVES
its prior restraining order issued on
February 15,2013and REMOVES any and
allrestraints imposed by thiscourt as
concerns the elections that are the subject
of the present litigation."

In giving this order timely and promptly, even the Honorable Court speed-ed-up and prioritized it's decision making and verdict granting process.
It is respectfully again brought to the kind attention of Your Holiness that, the Honorable Court did indeed prioritized in rendering it's decision, that too a well studied, thorough and a detailed "iron-clad" verdict of 3-pages, a copy of which is attached herewith as Exhibit-A., only after and when the legal counsels representing our community brought to the attention of the Honorable Court about the constitutional mandate that the first meeting of this newly elected association must and should occur on or before March 31st 2013.

The Constitutional deadline of March 31st is
Un-changeable and Un-Challenged!
The prevailing NAKC Constitution Mandates that the first meetingof any newly elected association must occuron or before March 31st of it's election year itself.
This mandated deadline of March 31st is aconstitutionallypre-set specific date, prior to which the first meeting of the newly elected association must and should occur. It is indeed a calender year deadline prior to which only the Board of Directors (NAKA Committee) can be elected for the newly formed association.
The opponents of the new 7th NAKA association have never, ever, challengedtheselegal, procedural and constitutional issues or questions of facts or law or both, till date, in their present baseless petition to Your Holiness and/or in any of their multiple pleadings they have already filed in the underlying Worcester Superior Court action.
But the restless simply continues to be restless !


The satanic forces behind all troubles, the devilish forces behind all these turbulence-s and turmoil in North America, now have re-designed their agendas with a more aggressive tool.

Knowing very well by now that, they have no room or possibility to get an appeal from a higher court on the "iron-clad" court verdict permitting the 7th NAKA in convening it's first meeting on March 23rd 2013, these devilish elements have now re-designed their tool in the form of a petition, the so called petition with the title, "PETITION AGAINST CONDUCTING THE 7TH NAKA", which contains nothing but blatant lies and manipulative techniques and vocabularies.

Unfortunately, their such petition itself is now addressed to "Your Holiness" and the contents of the petition are nothing but outright lies. The ridiculous petition lacks absolutely any real basis at all. The fabulous lies contained in their baseless and crooked petition is clearly self-evident from it's contents itself.

As a glaring example; their latest and new speculative and untruthful position, their self-asserted version, with regard to Your Holiness Apostolic Bull E07/13 is that; "Election of the representatives to the 7th NAKC, conducted by our Regional Metropolitan Mor Silvanos Ayub, was against Your Holiness' directive to maintain "status quo"...".

Your Holiness is well aware of the fact that, when Your Holiness did declared and directed through Apostolic Bull Bo: E07/13"... to continue the election process maintaining the Status Quo", Your Holiness did indeed and in fact only meant to continue with the election process "as-it-is-" established through three different election procedures and protocols instituted by the Bulls form H.E.Mor Silvanos Ayub Metropolitan which were also in full compliance with the prevailing NAKC constitution.

In fact, these crooks even attempted this tactic, even at least once before, in theirpleadingsat theHonorable Worcester SuperiorCourt, during the prior stages of the underlying litigation.Indeed, during the pend-ency of the prior Temporary Restraining order (TRO), in their pleadings,in mere hope of misrepresenting and confusing the Honorable Court,they misrepresented about the authority of "Your Holiness" to the Court by wrongfully alleging;
"...the Knanaya Diocese..., under the Cheif Metropolitan
follows the Patriarch in matters of religious faith and
practices only...Clearly, the Patriarch's role with
respect to theNAKC is limited to "spiritual leadership".
(Note: The above quote is the relevant excerpts
from their wrongfulpleadings at the Honorable Court)

All these frivolous and maneuvering positions, their new after-thoughts and after-minds, simply call clearly for their UN-loyalty and Dis-obedience to the Holy Throne. These devils will say anything to fit their needs and meet their needs.
Otherwise, how would they and how could they, after misrepresenting to the Court that, Your Holiness' authority over NAKC is only "Spiritual leadership" and that Your Holiness " has no administrative power under the NAKC constitution", now come before Your Holiness, without no shame at all and without any true repentance, and then request Your Holiness to "... intervene and order... to cancel the meeting of the 7th NAKA scheduled for this coming Saturday. March 23, 2013".

Without having no real basis or need, it only truly saddens us to see the crooked and devilish action of our own brothers and sisters who have now clearly become the puppets of the restless Satan in establishing his devilish kingdom in this God loving small community.

The losers are clearly the ONLY ONES
who are now opposing
the first meeting of 7th NAKA !
The devilish perpetrators who are now opposing the 7th North American Knanaya Association from assuming it's constitutionally authorized office, comprise only of a handful number of crooked people and their cronies who really and clearly only hold less than very minimal percentage (%) of the total number of bona-fide votes in the newly elected 7th NAK Association.
Though, they account for nothing more than a very minimal in number, their arrogance and aggressiveness in designing devilish tools simply give rise to the fact about their satanic act and his influence on these sick and ill-wedded minds.
In fact and indeed,those losers and their cronies,with the illicitsupport of a person sitting at the cosmetic and ornamental chair of the "chief Metropolitan" is the only real problem and the true root-cause of all these artificially created turbulence, today we have, in our small, but otherwise a very loving and a dearly community!

When the parishioners of North American Knanaya Community, simply rejected the 'oppose-rs'to the new 7th NAKA meeting, from holding any part in the administration of NAKA, any God Fearing people would have and should have respected the democratically elected delegates and should have given the elected majority the opportunity to serve the community.
Instead these crooks simply decided to abuse the system through the Court of Law. Their such choice of abuse of process through Court of law, have till date, caused huge expenses for the community members, which have now become another real issue to be addressed in the near future and which remains to be taken back upon the Court for proper redressal.

Now, since the initial temporary relief (TRO) on their frivolous lawsuit was literally thrown out and tossed out by the Court, they have re-designed their fabricated and fictitious story, in the mere hope that, they can simplymisrepresentfacts and then, elicit sympathy from Your Holiness.

In this year of 2013, last week of March is the Passion Week. At the same time, constitutionally it is mandated and required that the first meeting of the 7th NAKA must be held on or before March 31st 2013.

In these circumstances only, our Metropolitan H.E.Mor Silvanos has s sent out notices to convene the first association meeting on March 23rd 2013. A copy of H.E's notice for the newly scheduled meeting of March 23rd 2013 is attached herewith as Exhibit-"B".

Since our NAKC constitution requires that the first association should meet on or before March 31st, H.E. Mor Silvanos has a constitutional obligation to meet the deadline, otherwise H.E. will be then naturally be blamed and made responsible for violating the constitution. Without having the association and Knanaya Committee assume their office, our community organization cannot function and survive. It is very important to elect a new Board of Directors to meet the community's needs, avoid constitutional stalemate and to protect the corporation laws of Massachusetts where the "NAKC" corporation is registered.

Now these religious perverts who have failed in the Civil Court, they are simply trying to misuse Your Holiness' Apostolic Powers against our Metropolitan Mor Silvanos Ayub and our North American Knanaya Community.
Our Prayer
to
Our Holy Father
Therefore, our Holy father, we pray and beseech you to somehow intervene in this matter for us to convene the meeting of 7th NAK Association on 23rd March 2013 itself or as an alternative, it is respectfully prayed that, their petition (PETITION AGAINST CONDUCTING THE 7TH NAKA), may kindly be IGNORED, THROWN-OUT AND/OR DECLINED.
Respectfully and humbly submitted
by kissing your Holy Hands again,
Your Holiness' Spiritual Children;
who all are born and brought up,

learning a very precious slogan of our life;
"Even 'if' we forget our mother who gave us birth
...we will not forget Antioch"
Links