Petition in support of ASTM F08.28 Committee
20
people have signed this petition.
Add your name now!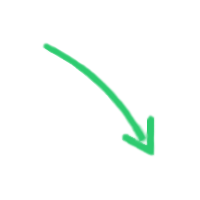 20

people

have signed.

Add your voice!
Maxine K.
signed just now
Adam B.
signed just now
This petition is in response to the Greyson's Jockey Club's Welfare and Safety Summit committee (WSS), and others, efforts and call to discontinue ASTM F08.28 subcommittee's efforts to help produce standards to aid in the safety of riders, horses, and other animals. This ASTM subcommittee is looking at all areas of equestrian footings; not just the racing industry. We question their (WSS's) concerns as we feel ASTM F08.28 efforts will only help in safety and performance for all. To limit any help in promoting safe, consistent, and well-performing footing for the benefit of riders, animals, and spectators will only be a disservice to them and to the people who maintain the surface for them. Please sign the attached petition in support of keeping the ASTM F08.28 Equestrian Surfaces subcommittee, to be available as a symbol of support in their efforts to produce standards for improved equestrian footing surfaces.
We, speaking for the people signed below, have known of the efforts of Mr. Michael DePew and the efforts of the F08.28 subcommittee to advance our position and credibility as Race Track & Arena Superintendents (RTAS). The ASTM F08.28 subcommittee was formed several years ago in response to a campaign of industry support and a request which was directed to ASTM at that time. We believe that the ASTM is the proper platform to present nomenclature, testing procedures, and other footing standards. We (RTAS) are the people that have been charged with actually providing and maintaining these surfaces with very little assistance for many years. There is a great wealth of knowledge in the RTAS, but it is undocumented and hard to come by as more of the vintage superintendents are retiring and leaving the industry (ie… Mike Young, Ted Malloy, Butch Lear, George McDermott). Many more will be leaving soon such as Richard Tedesco, Tony Hernandez, and Bob Kaiser! Very few of these credible superintendents have been asked to participate, or even talked with. Our industry has no national leadership and proper representation that has some bite in its bark. We have a loose, unorganized, and informal association through the NTRA but we as superintendents do not have an independent voice to speak out on international or even national issues. The Greyson's Jockey Club (WSS) is a great committee as is the NTRA Safety and Integrity Alliance, and several track superintendents are a part of these committees. But, the WSS has been working for several years and has yet been unable to provide some sort of standard in relation to track profile specifications (nothing on other equestrian disciplines), nor for simple management tools for testing/evaluating good and bad footing conditions. A few white pages report/s, that while educational, did not produce any viable solutions, after the expenditure of thousands of dollars, is all that has been presented. Only a recent white pages (RSTL Bulletin #4) to indicate the limitations of the GoingStick for turf track assessment, also being produced. Scientific data (data collection and research) is most definitely needed but at what expense, and how long will it take? The very things we work with on a daily basis are not considered relevant, until a rider, or horse goes down on national television. Then a committee is formed to reinvent the wheel??
We have an unbiased forum, the ASTM. This subcommittee was originally formed by an industry campaign (mostly from track-footings maintenance personnel/interests) calling for it, and now some other segments of the industry are seeking to veto this effort by calling for disbanding of the F08.28 subcommittee. The ASTM is particularly organized in operation and structure to sift through the language, social barriers, and has no agenda other than to assist, and maintain safety within our industry; through the standards development process. A process which is recognized by ISO, ANSI, and other international standards organizations as well. A process which WSS and other similar efforts cannot immolate. Instead of obstructive efforts, the WSS should instead be constructive and supportive by proposing, drafting, and submitting proposed standards for ASTM balloting. We welcome and encourage all interested parties to participate, and collaborate with the ASTM F08.28 subcommittee, so everyone can benefit.
Please do not dissolve the most recognizable committee that is working for RTAS!
(Names and affiliations are private and considered confidential information for ASTM and are not to be disclosed to any other parties.)
Info on subcommittee-http://www.astm.org/COMMIT/SUBCOMMIT/F0828.htm

Info on membership/joining-http://www.astm.org/MEMBERSHIP/MemTypes.htm

Please note that one does not need to be an ASTM-member to participate in an ASTM task group and standards development.