Petition in Support for the Reorganization of MVCC
469
people have signed this petition.
Add your name now!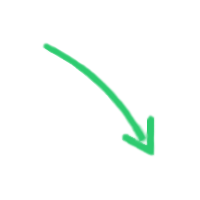 469

people

have signed.

Add your voice!
Maxine K.
signed just now
Adam B.
signed just now
IN THE UNITED STATES BANKRUPTCY COURT

FOR THE DISTRICT OF ARIZONA
In re:
MOON VALLEY COUNTRY CLUB,
Debtor.
In Proceedings Under Chapter 11
Case No. 2:12-bk-16548-JMM
PETITION IN SUPPORT OF PLAN OF
REORGANIZATION OF MOON
VALLEY COUNTRY CLUB
NOTICE IS HEREBY GIVEN:
This Petition is submitted by neighbors, homeowners, businesses, and members of houses of worship in and surrounding the area commonly referred to as Moon Valley, Arizona.
Moon Valley Country Club has been an integral part of our neighborhood since the early 1960's. We understand that MV AZ, LLC, an entity controlled by Mr. Jerry Tokoph, opposes the Club's efforts to reorganize and intends to foreclose on and develop the real property on which the Club is situated. This Petition is being submitted in support of the Club's plan of reorganization and in opposition to the efforts of Mr. Tokoph and MV AZ, LLC.
To us, the Club's effort to reorganize is about preserving an important part of our neighborhood and our social fabric for over fifty years. Hundreds of us have a connection with this community club. It's not just about allowing members to play golf or otherwise enjoy the facility in private. This case is about our way of life and preserving the value of our homes and neighborhood.
For members, the Club's successful reorganization is about preserving an integral part of our lives. It is a place we go to spend time with neighbors, friends, and family members. Hundreds of families have watched sunsets and fireworks on the Fourth of July from the grounds of the Club. Hundreds of children have learned how to swim and compete for the first time on the swim team at the Club.
For members and nonmembers alike, the Club is the heart and soul of our community. It hosts multiple fundraisers and events to support the local schools, houses of worship and businesses. Hundreds of marriages have been performed at the Club. Its open spaces and beauty are crucial to maintaining property values in the neighborhood. It is what makes Moon Valley a uniquely desirable place to live.
We oppose any effort by Mr. Tokoph and MV AZ, LLC to take control of the Club, especially since he has made it clear that developing this property is his primary goal and he has provided no road map of what would happen to this amazing facility if it was allowed to fall into his hands. We strongly urge the Court to confirm the Club's plan of reorganization, so that this special place may continue to play a key role for our community in the years to come.
Please be advised that we intend to file this Petition with the Bankruptcy Court.
By signing this Petition, you certify that you support this Petition, that you are
eighteen (18) years or older and, if you are signing on behalf of an entity, that
you are authorized to sign on its behalf.
Sponsor
I Support Moon Valley Grassroots Group THIS PETITION IS FREE! YOU DO NOT NEED TO PAY! NO MONEY IS BEING SOLICITED FOR MOON VALLEY OR ON BEHALF OF OUR GRASS ROOTS GROUP! ONCE YOU HAVE SUBMITTED YOUR INFORMATION, A DONATION SCREEN FOR IPETITIONS.COM MAY APPEAR. JUST EXIT THE SCREEN. WE ARE NOT SOLICITING ANY DONATIONS. YOU DO NOT HAVE TO PAY!
Links