Violation of Due and Civil Rights - Reversal Request via Habeas Corpus
59
people have signed this petition.
Add your name now!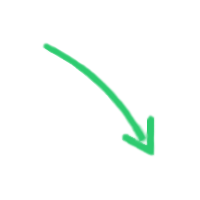 59

people

have signed.

Add your voice!
Maxine K.
signed just now
Adam B.
signed just now
In a time, place, and situation that was not chosen or initiated by the defendant, charges were brought against him for Robbery and Retaliation against someone who actually followed him to his home at the time and initiated contact with him then later called the police and had him arrested. Despite paying bail of $25,000 (approximately $2700 out-of-pocket), this young college student was not released from jail. Instead this young man was immediately indicted and had a new bail set of $75,000. None of the funds paid in the initial bail amount could be applied to new bail and due to not having an additional $7500 on hand the defendant was taken to court from jail 8 months later and unlawfully induced to accept a plea of guilty; This plea made involuntarily without understanding the nature of the charge and the consequences of the plea. Evidence that clearly contradicts the charges but never presented or used as a negotiating tool due to ineffective counsel was never considered. The public defender refused to negotiate the circumstances of the plea deal or discuss another option other than accepting what was currently being offered by the state or returning to jail and resetting the court date for another 3 months. The student was then placed on 8 years "deferred" probation. Without having any new charges presented against him was revoked in the 7th year. As a result he was placed on another 4 years probation for the same charges and convicted as a felon. Ten years bettering himself and his community through work and action meant nothing to the judge who also ordered all community service hours wiped away and 4 additional years of probation. New fines, fees, and community service hours were also assigned. He has done hundreds of hours of community service and made an effort to better the lives of those he comes into contact with only to have it all wiped away by a judge who has shown extreme prejudice in his case and ignored facts presented in sworn statements.
Issues to be presented:

i) No evidence or insufficient evidence to convict
ii) Ineffective assistance of counsel.
iii) Conviction obtained by a plea of guilty which was unlawfully induced or not made voluntarily with understanding of the nature of the charge and the consequences of the plea.
iv) Denial of time credits on sentence.
v) Improper revocation of parole or Mandatory supervision.
vi) Conviction obtained by the unconstitutional failure of the prosecution to disclose to the defendant evidence favorable to them
In addition to the items outlined here this judge has used his discretion to revoke a bond put in place with no provocation or explanation given while subjecting the defendant to severe physical and mental harm while in custody. The bond was set by the judge in court after the defendant paid a lawyer $1500 to file a motion for a bond that the court initially refused to hear. After a brief argument the judge "granted permission" to hear the motion and asked directly how much money was in the defendant's bank account. After granting bail at that amount and the defendant was released, completed over 100+ hours of community service, showed up to court one time, the judge then revoked the bail and placed the defendant back into custody for another 3+ months. While in custody the defendant has suffered broken bones and an illness that required him to be placed in the hospital for weeks without being able to notify his family of what was happening or current health condition. This illness caused a severe infection contracted while in custody with symptoms of a fever of 100+ degrees for 6+days, extreme pain, and possible amputation. During this time he was not able to call or have any visitation until he had already been in the hospital for weeks. Even then there was only 1 visit granted. The defendant has served over 1 year of jail time on this charge and also been on probation for an additional 9 years. The judge has handed out harsh and extreme punishments related to this case without any additional violations of state law presented, without considering any of the facts of the case, while entertaining frivolous technical claims of the prosecution.
This petition is an attempt to reverse and correct a trial court's unjust practice and rulings. It is an attempt to give someone a life they never had a chance to live. This young man has been a prisoner of the state for 10 years and if the court has it's way will be forced to serve another 10 years prison as ordered by the judge in the event of probation violation. This would make a total of 12 years probation and 10 years prison time, 22 years.

Please take a moment to help in the fight against injustice so he can have a shot at justice. The person does not have a lawyer currently or $10,000 - $25,000 to hire an attorney to fight on his behalf (as quoted), so the more signatures this petition can get the better chance he has at getting some help. Thank you so much for taking your time to read this and we hope you can find it in your heart to sign and share.

CURRENT UPDATE: There has been a motion to revoke filed (again) with the only claim being given as a refusal to report. This is not true and there is record of reporting at least 5 times. This motion has cause extreme inconvenience and problems for me. I cannot currently work or renew my license because of this. After speaking with the supervisor she recommended filing a grievance due to being told misleading information leading to the motion. A grievance will not do anything to reverse the motion filed and there are no other remedies to this other than being arrested and going in front of the judge because the judge will not allow motions to be heard unless defendant is in the courtroom.
PLEASE SHARE