Poll for VOLUNTARY Mask Wearing in Pepin/Alma District schools for school/sports and school sanctioned activities
230
people have signed this petition.
Add your name now!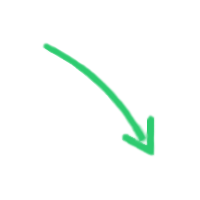 230

people

have signed.

Add your voice!
Maxine K.
signed just now
Adam B.
signed just now
To Whom It May Concern,
Let it first be known that we have the highest regard and commend our school district, county health department, and those that have spent countless hours planning, preparing and implementing mitigation procedures during this unprecedented time in reaction to an unknown virus and pandemic status.
We also want to acknowledge and applaud our students, parents, teachers, school staff and others that have followed the recommended guidelines for greater than 1 year.
We all share a common goal of keeping our children safe.
The following is our Statement of Resolution:
WHERE AS; the COVID 19 active cases in Pepin County have consistently and without exception declined since January 2021 and did not at any time during this period overwhelm the health care system, we believe we are currently at very low risk (see attached Pepin County Health Department case data; April 8, 2021.)
WHERE AS; students and staff were instructed to wear masks to prevent infection transmission to teachers until they (teachers and staff) were vaccinated. This benchmark has been accomplished as evidenced by all staff requesting the vaccine have fully been vaccinated and no longer are at risk. That consideration should no longer be a talking point.
WHERE AS; Pepin and Alma are rural communities with low populations and the class sizes reflect this. The potential for a widespread outbreak is minimal. Data has proven children are not "super spreaders" and even if infected their risk of serious illness are substantially less than the health outcomes for seasonal influenza.
WHERE AS; the state mandatory face mask mandate has been lifted and is now voluntary in public places, it is unreasonable to require our students wear masks during school hours and are free to unmask the rest of their day. Until the Pandemic, parents have held the right and responsibility for their childrens' health care and we believe it should be their decision if the child should wear a mask at school.
WHERE AS; the precedence has already been set by Parish Consolidated School District in Kenosha, WI. "At least 4 other districts in rural parts of the state decided to let teachers and students go without masks" (Linnae, Rory and Marley, Patrick; Milwaukee Journal Sentinel. April 8, 2021).
WHERE AS; the CDC has not been forth coming with projections based on current, validated active cases of COVID 19, when mandates such as mask wearing will cease, after a full year of mitigation practices and the evidence of zero active cases in Pepin county we feel it is reasonable to make masking voluntary.
WHERE AS; the overwhelming majority of students who are most affected by this mandate and parents who entrust their children, have supported the petition to make masks VOLUNTARY as evidenced by signatures obtained. Parents and concerned citizens have made their voice clear on this issue. Those that chose to continue wearing their masks are allowed to follow their personal decision. "There are concerns that face coverings affect the way children learn about language, emotions and social interactions" (Dr Lisa Scott, University of Florida)
CONCLUSION; we submit this statement for your thoughtful consideration and request that community opinions be heard. This statement is intended to create dialogue between policy makers and those most affected by the policies.