Petition for the immediate resignation of Donnie Barclift, Field Supervisor, Nutrition Services, Oakland Unified School District. #ChildBeater/Abuser
Show your support by signing this petition now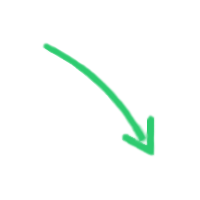 0

people

have signed.

Add your voice!
#There is no vaccine for Child Abuse
#ChildBeater
Call to demand the immediate resignation from OUSD of Donnie Barclift, Field Supervisor, Nutrition Services.
Mr Barclift was arrested for public drunkenness and public nudity one night for stripping in front an apartment building at a main road and in front of police yelling at him from a bullhorn to stop. Vista, CA Late 1980's.

Mr Barclift sent erotic photos of himself from the Gulf War back to his girlfriend in Vista, CA. Late 1980's. This is illegal under military law as it is very well known high ranking military officers have been terminated for creating any erotic photos on military property.
Mr Donnie Barclift severely beat his two white pre-teen step kids with a wooden construction beam (his wife was white at that time). Oceanside, CA. Late 1980's. One of those step kids died later of a recreational drug overdose as an adult in 2009.
Mr Barclift had a Failure to appear in court for driving without registration in San Bernardino County, CA 1997-2000. Would you trust your kid in this man's car?
In addition, there was evidence on the public background check that Mr Barclift lied to the IRS that his wife was employed at Oakland Unified School District. Clearly part of his total plan to make OUSD employ his current wife as well, which did not work. And he possibly created a fake human resident entity for tax deduction. According to the IRS website Tax Fraud includes False exemptions or deductions.
Mr Donnie Barclift featured on his public Youtube channel a black man beating another black man to the ground with a wooden construction beam. Stockton, CA Late 2010's, where he lives now. He took the video down and cleaned up his Youtube channel after OUSD received the complaint about it. This can be confirmed by the OUSD Ombudsman who it was reported to. Yet they did not terminate or penalize Mr Barclift in any public way.
Mr Barclift lied in an OUSD web article and said he was from the ARMY in North Carolina when actually he was from the Marines in San Diego County, CA. What is he trying to hide from the OUSD public? https://www.ousd.org/site/default.aspx?PageType=3&...
Why did he tell the web article he was worried seeing kids eat fast food and junk all the time but his only experience prior to OUSD after thrown out of the Marines was as a KFC store manager? So he went to work for KFC fried fast food for 15 years after kicked out of the Marines (not the ARMY) and prior to getting employed by OUSD because he was worried about kids eating junk and fast food? Check his employment record. You can't make this up, but this man can and does make up anything he says to you. Especially if it's at the expense of his targeted victims - kids.
Mr Barclift never had any history pursuing academia prior to being employed at Oakland Unified School District. Prior to OUSD he never enrolled as a full time or part time student at any college or university. He has no history of pursuing a degree and has no university degree before starting employment at OUSD or has one even now. You can even confirm this on his LinkedIn page no college listed. Or do the background check yourself. Unlike OUSD, despite saying they vetted this man, they clearly did not care about his academic qualification, or paying him +90k salary, just a few thousand dollars less than his immediate manager that has a regionally accredited master's degree. Likely because they value reverse discrimination more than your kids safety, education, and future. Which is exactly why Mr Barclift targeted Oakland for employment. But why a school district? Please keep reading.
Parents you should ask yourself why his sudden interest to be employed at Oakland Unified School District? The answer; one of his child victims as an adult shortly after moving to Northern California was offered a job teaching. So Mr Barclift determined he would do the same thing. He determined that the Oakland School District would be an easy target to exploit gov salary and benefits under reverse discrimination and would be happy to gratify his past brutality against his victim. And maybe even more kids. So he immediately relocated from SoCal to San Joaquin County to carry this out. The facts are clear, he never had any interest in education to start. So now OUSD parents are paying their taxes to an uneducated and malicious child beater lying about and trying to hide his past. Do not let this man around your kids. If there was a #ChildPredator movement this man would be on that list. And that is the real reason why he sought employment with OUSD. He sought to reward and justify his past predatory attack on kids by getting employed by the Oakland Unified School District.
He targeted OUSD as an easy victim he could exploit for tax paid gov salary and benefits as a reward for a past predatory attack he committed on his own former white step kids from the '80's. And who knows how many other kids. For him this was an obvious and logical step. Do not let this subversive man with a mean streak towards kids and no interest in even taking college classes prior to OUSD reward himself with OUSD gov benefits. What logic is it to pay him just a few thousand dollars less than his immediate manager that has a regionally accredited masters degree, courtesy of www.transparentcalifornia.com, yet he never had any interest in the education field or took any college classes prior to his employment at the school district? OUSD should cut ties immediately with this child beater and malicious deceiver. The real and true question is why they hired him and if they actually will cut ties with this man.

Parents I know this man from pre-2000 in San Diego County, where Mr Barclift resided 20+ years, not North Carolina as he claims. Simple academic and public background checks will confirm many of the facts above. But these are only the things I know about this malicious child beater. If you know more I encourage you to sign the petition and include the incidents. Is this the quality of person you expect your tax dollars to employ, much less be around your kid? And then be called a 'Hero'? This man is a scum bag child beater, not a hero. https://www.ousd.org/site/default.aspx?PageType=3&... Please share this petition and have it signed by as many parents as we can to immediately call for the resignation of this man that should not be employed by the OUSD. Gov employees live on tax payer money, they should meet the highest ethical standards. This man meets none. There are many more highly qualified and deserving citizens that OUSD can choose for that job. So why didn't they?
Parents, don't let him act like Bill Cosby in public, an actor he often imitated, then in private risk your kids to harassment, violence, etc by this man. Victims many time don't speak out. And when they finally do many times it's too late legally for them to do anything about it. So please review the facts and protect your children now. Parents which do you think is more important your kids safety and education or Oakland's reverse discrimination laws? Mr Barclift had and has absolutely zero interest in the former and his history of ZERO college education absolutely proves it beyond a shadow of a doubt. Therefore it's clear, his desire to work at a school district was to escalate his past malicious activities against kids. I urge you vote against this risk and resign this man immediately from Oakland Unified School District.
#There is no vaccine for Child Abuse.
#ChildBeater
#ChildAbuser
Signature
No signatures yet. Be the first one!