Petition for the Excommunication of Senator Harry Reid
2853
people have signed this petition.
Add your name now!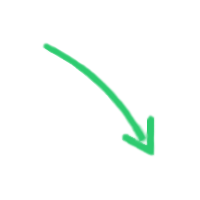 2853

people

have signed.

Add your voice!
Maxine K.
signed just now
Adam B.
signed just now
YOU DO NOT HAVE TO BE MORMON TO SIGN THIS PETITION.
All concerned citizens who think politicians should be held to standards are welcome.
We, the undersigned, request that the Church of Jesus Christ of Latter Day Saints take corrective disciplinary action; to include revocation of Priesthood and/or Excommunication, against Senator Harry Mason Reid, for multiple and egregious offenses against Church Doctrine and Standards of Conduct as follows: Honesty: The 13th Article of Faith states: "We believe in being honest, true, chaste, benevolent, virtuous, and in doing good to all men." Senator Reid has violated this tenet of Church Belief on multiple occasions; most recently by making dishonest, unsusbtantiated, and bad faith allegations of financial misconduct against Brother Mitt Romney, a fellow church member, in both interviews and in comments on the floor of the United States Senate. Fiscal Responsibility: Church Authorities have counseled our members to manage finances responsibly and avoid debt. President Gordon B. Hinckley counseled: "I urge you to be modest in your expenditures; discipline yourselves in your purchases to avoid debt to the extent possible. Pay off debt as quickly as you can, and free yourselves from bondage." Since Harry Reid became Senate Majority Leader in 2007, the public debt of the United States has increased by seven trillion dollars. Additionally, Senator Reid has refused to allow any consideration of any plans to reduce the public debt on the Senate Floor; placing our Republic in grave financial danger. Spreading Contention: Our Church teaches that contention is the work of the devil. Jesus Christ taught, "He that hath the spirit of contention is not of me [saith the Lord], but is of the devil, who is the father of contention, and he stirreth up the hearts of men to contend with anger, one with another. .. Behold, this is not my doctrine, to stir up the hearts of men with anger, one against another; but this is my doctrine, that such things should be done away." (3 Ne. 11:29–30.) Doctrine and Covenants 136:23 warns "Cease to contend one with another; cease to speak bevil one of another." Instead of working with his opponents to develop solutions to our national challenges, Senator Reid has sough endlessly to stir up contention against them. His dishonest attacks against Mitt Romney, which have been decried throughout the national media, are only the most recent example of his attacks against others. As the Majority Leader of the Senate and a Public Representative of the Church of Jesus Christ of Latter Day Saints, Harry Reid is obligated to provide an example of cooperation and good faith. Instead, his pattern is to obstruct and attack, which is contrary to the doctrine and teaching of the LDS Church. Support for Secret Combinations: Our Scriptures, and the teachings of Church Authorities, warn against "Secret Combinations;" Conspiracies of men bound by oaths to act in secret against the interests of the people. Ether 8:22-23 warns, "And whatsoever nation shall uphold such secret combinations, to get power and gain, until they shall spread over the nation, behold, they shall be destroyed." The United States Federal Reserve operates as a Secret Combination. The Federal Reserve continues to refuse to fully disclose the details of its finances and operates our nation's monetary system in almost complete secrecy. In 1995, Harry Reid promised to pursue an audit of this very secretive organization. Since becoming Senator Majority Leader, he has obstructed all attempts to audit the Federal Reserve; an audit supported by 80% of the American people. This suggests involvement in the type of "secret combination" specifically proscribed by Church teachings. At a minimum, he defies the will of the public in auditing one such secret combination. Support for Abortion: According to the official policy statement of the Church of Jesus Christ of Latter Day Saints. "Human life is a sacred gift from God. Elective abortion for personal or social convenience is contrary to the will and the commandments of God. Church members who submit to, perform, encourage, pay for, or arrange for such abortions may lose their membership in the Church." As Majority Leader of the Senate, Harry Reid has promoted policies that encourage, pay for, and arrange for abortions to take place in the United States and throughout the world. Support for Gambling: According to the official policy of the Church of Jesus Christ of Latter Day Saints, " Church leaders have encouraged Church members to join with others in opposing the legalization and government sponsorship of any form of gambling." Senator Reid has benefitted financially and electorally from gambling interests in the State of Nevada and elsewhere. For one example, ABC News reported on November 15, 2006 that convicted racketeer lobbyist Jack Abramoff told prosecutors that Senator Harry Reid (D) requested contributions of $30,000 from Abramoff's clients. In return, Reid agreed to assist him in matters concerning Indian casinos. Support from gambling interests was a critical component in Senator Reid's 2010 re-election. For these offenses, we the undersigned request that the Church of Jesus Christ of Latter Day Saints investigate Senator Harry Mason Reid and apply the standards of the church as they would to any other member. The high and the mighty are every bit as subject to the laws of God and the structures of church as any common member or priesthood holder.
Links