Petition for Season 6 of Code Lyoko: Evolution!
518
signers.
Add your name now!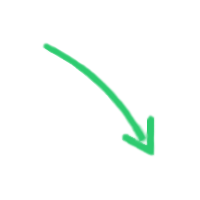 518

signers.

Almost there!

Add your voice!
Maxine K.
signed just now
Adam B.
signed just now
The new season of Code Lyoko is quickly drawing to a close, and I don't know about you, but I'm wondering how much they'll be able to effectively squeeze into these last 8 episodes.
For those of you who already love the new series, wouldn't you love to see it continue--to see how much more we get out of Anthea and Aelita's past, how much more development we can get from Laura and the relationships, how much more we can learn about Tyron and his supercomputer? To see more of William because sometimes it feels like he's barely there and to see more XANA attacks because this season was focused on him /gaining/ power, not /using/ power?
For those of you who aren't as big of a fan of the new series, it's because there's still a lot missing--that can't be denied. There is lacking of certain developments, too much plot not enough filler, not enough friendship and romance and too many spectre attacks and not enough /real/ XANA attacks. No Kiwi and no secondary characters, no night scenes with William and no major development between Ulrich and Yumi. But also imagine the original Code Lyoko, stopping at season 1. Then it would be the same. We'd never have all the JeremiexAelita and UlrichxYumi that we do, we'd have never found out about Aelita's humanity and her past, her father and the origins of Lyoko, we'd have never met Odd's parents or Jeremie's dad or Hiroki and Johnny. Think of all the things that we would have lost if Code Lyoko hadn't continued, and think of all the things we /could/ have if Evolution continues. I think it can be agreed that we really, really need a Season 6! I have no idea what this petition will possibly do, if anything at all, nor have I any clue how many signatures we should aim for. But with most of the cast checking the fandom every day, the least it can do is let them know how badly we want this new series to continue.
Links