Petition for Safety Improvements at High Knob Entrance (Route 55 and High Knob Road), Warren County, Virginia
893
signers.
Add your name now!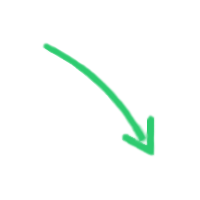 893

signers.

Almost there!

Add your voice!
Maxine K.
signed just now
Adam B.
signed just now
High Knob Office E-Mail: hkoffice@hkoai.com

High Knob Office Phone: 540-635-6086
Petitioners
High Knob Board of Directors
High Knob Residents
Warren County Residents
Front Royal Residents
Commuters Route 55 (between Front Royal and Linden)
Background
High Knob is a Sanitary District in Warren County of 473 homes (see https://www.hkoai.com/) and additional 131 vacant lots which can potentially be developed. The main entrance to High Knob is via High Knob Road and Route 55. This intersection is used to enter and exit the community by residents, visitors, and vehicles providing services to residents (see Fig. 1).
Fig. 1 https://bit.ly/3kOTf4k
The safety concerns of the intersection are apparent upon driving on Route 55:
See video from High Knob Road Entrance looking at Eastbound and Westbound Traffic on Highway 55.
Route 55 is the main access road used by County commuters to access I-66 through Linden (Exit 13). Warren County estimates that 20,000 commuters pass through this intersection (See Warren County Release).
Accidents are common in the intersection, particularly when coming from the East, which requires a left turn. Despite the existing warning flashing sign, accidents have persisted because at 55 MPH or higher, coming over the hill, there is little time for drivers to safely stop behind vehicles attempting to make the left turn on to High Knob Road (see video above).
According to DMV data, there have been 13 crashes in 2020 at this intersection, eight in 2019 and nine in 2018 (See article in The Northern Virginia Daily); and 79 accidents reported via the E-911 system on that intersection between 2018 and April 2022. Beyond the data, regular commuters of this road and residents of High Knob know this to be a problem area, and many High Knob residents have witnessed near misses that could have resulted in collisions but were somehow avoided. In May 2021, Warren County Sheriff's Office Capt. Robert Mumaw said the intersection is "a problem area for us."
Action Requested
The Virginia Department of Transportation has exclusive jurisdiction over Route 55 at this intersection. Currently, Virginia Department of Transportation indicates that the project to improve Route 55 is currently in the planning stages on its six-year plan, with an estimated commencement of 2026 (see John Marshall Hwy./Rte. 55 East Safety Improvements). The scope of the project is not clear. However, the safety conditions will only deteriorate at this intersection as traffic continues to increase due to the growth of the area, and therefore, in the petitioner's view, these safety improvements cannot be delayed until 2025 or beyond.
The petitioners request the following safety improvements on the intersection, in order of priority:
Westbound Left Turn Lane.
Lower the Speed Limit between Linden and the 45 MPH zone to the West to 40 or 45 MPH.
Regularly re-stripe rumble strips east and west of the intersection.