Petition for NPTR Bylaw change
11
people have signed this petition.
Add your name now!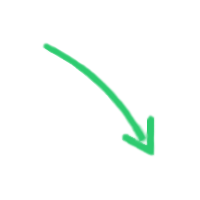 11

people

have signed.

Add your voice!
Maxine K.
signed just now
Adam B.
signed just now
We, the undersigned, wish to express our concerns regarding recent events.
We begin by saying we do not condone racism. We are deeply saddened by the people who chose to make racist comments towards individuals in our community. Hatred in all its forms are antithetical to the values North Park Trail Runners hold. We strive to make NPTR a group where ALL people can feel comfortable and have fun sharing a common passion. We hope that everyone gets the chance to run with us and learn this for themselves.
We do not suggest by the below one should not create opportunities to grow. It also should not imply disagreement with the need to speak up when one hears racially insensitive remarks. What we do oppose is using NPTR's social media platform in ways that accomplishes little but sow division.
We created the private group on social media so participants in our community could connect, share information, and encourage each other. Obviously, it is not an appropriate place for any display of bigotry, but it is also not an appropriate place to hold a public execution of someone who by definition doesn't even know he has a problem. It is excessive and unproductive. We believe giving a second (but not third, fourth) chance--if someone admits to the mistake and genuinely commits to improving--is not tolerating bad behavior. It is an opportunity to promote awareness through education and perhaps gain an ally. There is a time and place for everything. ALL participants in our community have the ability to speak their concerns at the regularly held meetings or directly to the board at any time.
We recognize that using our social media to insist on our privileged-informed solutions and then volunteering our members of color to see them through is a form of racism. It will not be tolerated just as racist comments will not be. We intend to listen to and support our members of color in what they need from NPTR whether it is a diversity committee or whether it is allowing NPTR to be a respite from the exhausting fight against injustice they face. Or maybe our members of color have other ideas they feel would be more helpful. They know best, not us.
We have a mission statement and bylaws that have been approved by the majority of our dues-paying members and are legally registered with the state. Fundamental changes to the mission or bylaws cannot happen on social media. It must only happen by a member vote. ALL participants in our community are invited to become voting members, and if a voting member feels it necessary to expand NPTR's mission, they have the right to seek that change by working within the bylaws. ALL participants in our community are encouraged to attend board meetings and serve in an advisory capacity. ALL voting members are eligible for positions of responsibility on the board. And ALL people in the community are welcome to put in the work to help this group reach its full potential.
We consider it unfair to hold the leadership to an unattainable standard of perfection and presumptuous to expect them to take on projects outside of NPTR's mission as a running group. It is also selfish to criticize them for not doing enough when you are unwilling to put in any effort to support a group from which you benefit. The leadership accepted responsibility to uphold NPTR's mission and bylaws, which means they are here to organize group running events and to spread the word that we exist, so anyone who wants to join may do so. They did not sign on to wage a social justice campaign. If you want the executive board to have that job, properly adopt a new mission statement requiring this. If that happens, they can decide if they want to continue in their role. The leadership is not here for you to take advantage of them. It is an unsustainable burden for a handful of volunteers to do all of the work necessary to keep a group of thousands afloat. ALL of us should be giving of ourselves to this community if we want NPTR to continue to succeed.
We, in light of our concerns, propose a change to the bylaws to formalize that our social media forums will be restricted to posts directly tied to our majority-approved mission. Currently, this would limit posts to pop-up run announcements, details regarding NPTR organized or sanctioned events, and running resources and inspiration. Nothing about this proposal is intended to block NPTR participants, members and leadership from bringing topics of discussion in meetings, organizing committees, or reaching out to other groups for collaborative events so long as they follow internal channels and procedures.
We respectfully ask for an immediate vote of the members on our proposal.

Signed,