Petition for New CCD Leadership
41
signers.
Add your name now!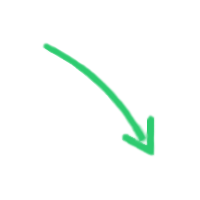 41

signers.

Almost there!

Add your voice!
Maxine K.
signed just now
Adam B.
signed just now
For the past two years, the Capital City Dragon (CCD) youth dragon boat team has endured management with an undue amount of drama. The personal life of the program manager has superseded the program manager's ability to - not only fulfill program management responsibilities and be present during CCD's several competitions and multiple practices - but also to adequately communicate to the team families and youth paddlers that the program manager would not be present at these competitions and practices. This has forced the team to rely on its volunteer parents to scramble to fill in all the necessary needs of the team before, during, and after competitions and practices in order to ensure that their youth paddlers can do the one main thing that they joined the team to do: paddle as a team. Additionally, a steady stream of contradictory information also comes from the head coach during these times. Both program manager and head coach appear to have a well-known long-standing dysfunctional relationship both inside and outside of CCD, this relationship has been an unfortunate and unavoidable distraction for the team as it has lead to each "stepping down from their position" at one time or another and then returning to their position at whim, ultimately creating an unstable atmosphere for CCD youth paddlers. For these reasons, this Petition for New CCD Leadership has been created.
The youth paddlers of the Capital City Dragons deserve adult leadership with the ability to be present role models as adults as well as athletes. As with any youth organization, adult leadership is expected to behave in manners consistent with the life role models that their position automatically places them in when charged with leading impressionable youth paddlers. Neither CCD program manager nor head coach embody strong examples of this because of the following:
1. Inconsistent program manager and head coach attendance and attendance notification for team events while expecting youth paddlers to be consistent in both attendance and attendance notification.
2. Penalizing youth paddlers for inconsistent reasons. These episodes have strong correlations with the program manager and head coach relationship at any given time.
3. Withholding team equipment from team use. Of recent, the carbon fiber paddles that were donated to the team were not returned to the team in entirety for use during practices or team competitions, though multiple requests from different stakeholders were made to the program manager to return the team equipment.
4. Inability to supply a financial report on team finances to team families while alleging annually scheduled races that CCD paddlers attend - or would like to attend - have or will put the team in debt.
5. Citing policies and procedures for CCD members and parents that don't exist and/or have never been made known or presented to team parents and youth paddlers by the program manager or head coach.
6. CCD program manager claiming the role of CCD's Team USA coach in the company of U16, U18, and U24 Team USA coaches while not training or responding to requests for training by Team USA CCD youth paddlers. CCD's treasurer recently verified that a large sum of money - a sum of approximately $11,000 - exists in CCD's bank account but is currently being earmarked as Team USA training money by the CCD program manager. CCD's program manager continues not to notify CCD youth paddlers of Team USA clinics or training opportunities - while failing to hold consistent local Team USA training sessions for CCD youth other than the program manager's child.
7. Program manager decision-making putting youth paddlers in danger during competition. Due to improper or non-existent communication between the team program manager and the head coach during the 2015 Capital Dragonboat Regatta, CCD youth paddlers were steered into a wall at high speed during competition TWICE by the program manager who reportedly balanced the boat without respect to the strength of the youth paddlers paddling.
8. Putting youth paddlers in danger during practice. Youth paddlers were taken out for practice on the Anacostia River without a second adult on the boat due to improper coach/manager attendance notification and head coach decision-making. This resulted in a direct violation of youth paddler safety as novice youth paddlers were taken out in the unstable 10-person dragon boat.
9. Bait and Switch: Canceling scheduled team races and practices without first notifying team families and youth paddlers. CCD families purchase memberships with CCD expecting that the scheduled races and practices will take place. CCD's program manager made unilateral decisions to cancel or change CCD's participation in scheduled races as well as season practices. This is at once disappointing to youth paddlers and an unfortunate model of deficient adult communication and leadership.
10. Inability to keep newly recruited paddlers. Because of the inconsistent messaging and unstable management style that CCD's program manager employs with CCD's head coach, several new paddlers that attended CCD practices and were interested in joining CCD at the beginning of the season have stopped coming. Additionally, the program manager and head coach have not been successful in the minimal efforts made to recruit and retain new youth paddlers.
This petition exists to allow Capital City Dragon Boat parents, guardians, youth paddlers, alums, NCAWPA members, and dragon boat community members at large the ability to voice their experiences, concerns, and suggestions about CCD leadership. The goal of this petition is to provide information about the state of the CCD youth team and give cause for the removal of CCD's current program manager and head coach from all leadership, coaching, organizational, and managerial positions related to the Capital City Dragons. This goal is established in order to allow the Capital City Dragons to seek out and vote on managerial and coaching staff that will be more aligned with the needs of CCD's youth paddlers and team development. Signers of this petition are encouraged to add their thoughts, comments, suggestions, or further grievances in the section provided within this iPetition. The more input petition signers have in this process, the stronger the future outcome will be in terms of moving this youth organization forward and growing its program and membership.