Petition for Hanson's String Theory with Symphony Nova Scotia 2019
11
people have signed this petition.
Add your name now!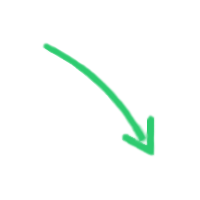 11

people

have signed.

Add your voice!
Maxine K.
signed just now
Adam B.
signed just now
Dear Fansons, Friends & Symphony Nova Scotia:
We would like to invite you on a wild adventure. In 2012, the band Hanson announced that they were finally coming to play in Halifax, Nova Scotia. We had waited 15 years for the night when we wouldn't have to travel to see our favourite band live.
At the end of that show in August 2012, the boys promised "We'll come back if you come back," but none of us knew for certain the timing and logistics of this happening. Imagine our increased joy when their visit to our small city was followed by two more sold out shows just a little over one year later, on 2013's Anthem World tour. Besides the Halifax shows, the guys ventured over to play for audiences in Fredericton, Moncton, and Charlottetown. For some of us, it was the first time we were able to have a week of Hanson shows. It was a week where most of us were able to chat with Isaac, Taylor and Zac more than once, catch up with old friends and make new ones—-a week that changed our lives and may not have been possible for all of us had it been further away.
Five years later however, we are still patiently waiting for 'our boys' to visit us again. Their new project, String Theory has been brewing for a while now, a dream this band put so much of that undeniable, incredible passion we know them so well for into. The launch of this project has us especially excited for those who could perhaps be witness to the gravity of their talents for the first time. From the initial videos of these shows appearing across social media, it is clear to see how Hanson are taking what they do as a band to new and transformative heights. We believe that Symphony Nova Scotia, well known across the province and beyond with their wide array of performances featuring highly skilled and talented orchestra musicians, can well appreciate the impact surrounding the String Theory project. The orchestra has a history of using music to tell stories, and as such would be a perfect match to play with Hanson and have a role in telling the story of their career during the 2019-20 season. The String Theory concert is a collection of Hanson songs old and new, as well as those previously only released to the members of their official fan club. The songs were chosen to reflect their journey from kids dreaming of making music, to their massive success in 1997, major label conflict, breaking out with their own label, and all the struggles and triumphs along the way as they fought for what for them has always been the heartbeat of it all, their music, and how their fans played an integral role in keeping these songs and these stories alive as they carried Hanson with them through their own ups and downs in life.
To add strings to pivotal songs in Hanson's catalog permits new layers of meaning to emerge, and further expands the vividness and optimistic sounds that have always been the backbone behind their melodies and lyrics. The result is that these pieces, somehow beyond comprehension, become even more transformative. Audiences have been stunned by these performances and amazed at the breadth of Hanson's musical abilities. We love these guys so much because of the passion they put into everything they do. Please sign and help us bring our boys back to Halifax so that not only can we be guaranteed the opportunity to hold this once in a lifetime String Theory performance forever in our hearts, but give others a experience they are unlikely to forgot and gift them with the realization that Hanson are caliber musicians capable of making beautiful harmony with Symphony Nova Scotia's legendary orchestra.
Sincerely,
Krysta King and Carrie Gilbert