Petition for Granite Bench Memorial
25
people have signed this petition.
Add your name now!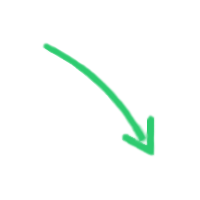 25

people

have signed.

Add your voice!
Maxine K.
signed just now
Adam B.
signed just now
Mayor Kasim Reed
Fulton County Mayor
Mr. Richard Anderson
Fulton County Manager
Mr. Lee Morris
Fulton County Commissioner represent district 3
Tony Philips
Director of parks & Recreation


Petition for Memorial Bench in Canine Crossing Park in memory of Puppy Caleb and for all abused animals.


WhoTorturedCaleb (WTC) is a group of people with a love for animals that were brought together by a puppy named Caleb. Caleb, was a 3 month old puppy that passed away from injuries he sustained resulting from his life as a stray and from the neglect of a community that was unaware of what needed to be done. He was found in the Sandy Springs area of Fulton County on August 10. He passed away on August 13, 2016. We feel it would be fitting to dedicate a memorial bench in Caleb's honor and that this would also help to raise awareness within the community. We thought about providing the memorial in one of the parks within Fulton County by feel that the Canine Crossing Dog Park, would be an ideal location for the memorial. We are requesting to donate a bench or benches in memory of Caleb and for all of the abused, neglected and exploited animals within the dog park. We believe that due to the location being in the same geographical area as where Caleb was found, Canine Crossing Dog Park would be the most logical area to place the requested memorial. Our purpose for requesting to donate this nite bench, is in memory of not just Caleb, but all abused, neglected, and exploited animals, it is a reminder to all pet lovers, that all life is precious, and animal abuse should not be taken lightly. Our love for Caleb, and helping all abused animals is what makes this memorial a vital part of each one of us in the WTC group.


Caleb's death should not be in vain. His memory needs to live on through us. Us referring to everyone that pulled together to save him should now pull together to remember him. Remember Caleb and all the abused, neglected, and exploited animals by signing and sharing this petition.


August 2016, strangers from around the world pulled together in hopes of saving a puppy that endured abuse beyond all comprehension. This puppy was known as Caleb. Caleb was a 3 month old puppy. May I repeat that, a 3 month old puppy. His life had only begun. What Caleb should have known was love, toys, a life filled with play and happiness. Unfortunately his short existence in this life only brought him pain. His precious life fell into the hands of someone that had no respect and no compassion for a living being. Caleb was eventually tossed away like a bag of garbage and abandoned in Fulton County Georgia, badly neglected and horrifically suffering. Caleb endured pain so excruciating, that his cries for help were heard around the world. Unfortunately his cries were heard too late. His weak abused body had no will left in it to fight to survive. All attempts made to save him failed. Calebs last days were filled with love that he never felt. He never experienced a loving touch or a gentle word until it was too late.


This memorial bench will serve as a reminder that animal abuse does in fact exist, turning a blind eye or deaf ear is not the solution. Be a voice for the voiceless. Hear their cries, feel their pain, help them feel like they matter in this cruel world, most importantly, remember the ones that lost their lives to the hands of man.


We the undersigned respectfully ask to be granted the permission to donate a bench or benches in memory of Caleb and all abused, neglected, and exploited animals to be placed in Canine Crossing Dog Park.


If you wish to contribute to Caleb's memorial bench fund you may do so by following the links below: