Petition for Fairness on Restrictions
110
people have signed this petition.
Add your name now!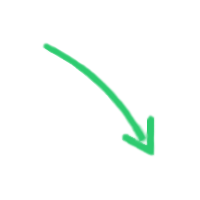 110

people

have signed.

Add your voice!
Maxine K.
signed just now
Adam B.
signed just now
We the People
We, as a group, ask / engage our elected official(s) to review and reverse the Governor Carney's latest Modification-27 revision signed November 20, 2020: Restrictions to Restaurants/Bars, Food Establishments, Places of Worship, Non-Profit organizations, etc has no basis of metrics and strictly hindered freedoms which is unconstitutional.

We have searched through the Delaware Division of Public Health and the Governor's office sites to locate metrics / statistics/ studies performed by the State of Delaware showing that Bars, Restaurants, and Games are highly linked to the spread of COVID-19 and we found none.
The President & CEO President of the DRA has stated to us "There are no metrics or statistics pointing to our industries"
Small Businesses, Restaurants, Bars, Gyms, Non-Profit organizations, Places of worship, etc. have been fighting to survive since March 2020. With this recent change in capacity, MANY will NOT thrive - OR - survive under this new mandate/modification.
We call on our State Legislators & Governor Carney to reverse Modification-27, or present the State's reports/ studies providing the specific metrics used and specific findings on the spread of COVID-19, and within which small businesses the studies were conducted to support Modification-27, signed on November 20, 2020
The Framers of our Constitution included a Right to Petition among those rights protected by the First Amendment to the U.S. Constitution: Congress shall make no law respecting an establishment of religion, or prohibiting the free exercise thereof; or abridging the freedom of speech, or of the press; or the right of the people to peaceably assemble, and to petition the Government for a redress of grievances. (The right to petition government for redress of grievances is the right to make a complaint to, or seek the assistance of, one's government, without fear of punishment or reprisals).
About The American Legion
The American Legion is dedicated to the motto of "Veterans Strengthening America." Chartered by Congress in 1919, The American Legion is committed to mentoring youth and sponsoring wholesome community programs, advocating patriotism and honor, promoting a strong national security and continued devotion to servicemembers and veterans. Nearly 2 million members in more than 12,000 posts across the nation and regions overseas serve their communities with a devotion to mutual helpfulness.