PETITION IN SUPPORT OF CAROLINE PARKER'S L1 (B) AMENDMENTS TO THE RACIAL COMMISSION
624
signers.
Add your name now!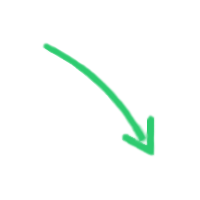 624

signers.

Almost there!

Add your voice!
Maxine K.
signed just now
Adam B.
signed just now
Thank you for supporting the petition to Postpone the Racial Commission. Our efforts successfully resulted in two delays to address concerns that the divisive policies proposed by the previous commission would be continued in the newly proposed commission. After significant public outcry, including our petition containing 1,560 signors, City Council deferred in order to draft amendments. These amendments were posted yesterday afternoon and we want to warn you about the impact they will have on the Commission moving forward.
L1 (A) AMENDMENTS ARE INADEQUATE
One set of amendments introduced by several councilmen see L1 (A) page 44-45 in the city's agenda below attempts to address community concerns and we appreciate this effort. Unfortunately, due to issues such as imprecise language, the absence of a mechanism to appoint members with "balanced" and "diverse viewpoints" to the Committee, these amendments do not put in place the safeguards needed to protect it from running off the rails.
Attached is a link to Ordinance L.1 including new amendments:
https://www.charleston-sc.gov/AgendaCenter/ViewFile/Agenda/_02092022-7200
Amendment L1 (A) see page 44-45
WHY IS THE LANGUAGE REGARDING CRITICAL RACE THEORY INADEQUATE?
First, the amendments fail to effectively ban Critical Race Theory, a premise that our society is systemically racist at every level. The amendment simply states the Commission shall not "teach critical race theory." The problem with this amendment is that it does not define the term "Critical Race Theory" and limits the restrictions to "teaching." Critical Race Theory (CRT) is a lens through which the world is viewed. It is impossible to ban CRT without defining it. Nothing in this amendment prevents the commission from weaving the tenets of CRT into their policy proposals and educational materials.
Other amendments fail to fully eliminate any "reallocation" of police funding, do not fully remove all reparations, still do not address preferential treatment based on race, and do not fully protect all historical monuments. Also, none of the amendments address the potential elimination of cash bail which would only further add to our growing crime problem. These deficiencies in precise language have contributed to a lack of clarity that is causing distrust and unrest among our citizens.
L1 (B) AMENDMENTS PROVIDE PROPER GUARDRAILS
Another set of Amendments have been put forth by Councilwoman Caroline Parker found in L1 (B) on pages 46-49 in Ordinance L1 above. These revisions succinctly address the divide that has torn our great city apart.
These AMENDMENTS WILL PROHIBIT:
Critical Race Theory and its tenets. (DEFINITION INCLUDED)
Elimination of cash bail
All historical monument removals
Cash reparations
Reallocating resources from our police
Policies which discriminate based on race
FURHTERMORE, THEY WILL ALSO:
Prevent the Commission from influencing or otherwise interfering with public education policy.
Require all recommendations of the Commission to have the support of at least 2/3s of the Commission members.
The amendment pertaining to CRT will help reach accord in Charleston. It states: "The Commission shall not advance nor facilitate in any manner policies or recommendations which embrace the tenets of Critical Race Theory. It also provides a definition: "Critical Race Theory", for the purposes of the Commission, is defined as the idea that many U.S. institutions are built on and enforce systemic racism and oppression and includes relegating U.S. history to a struggle between two groups: oppressors and the oppressed.
The good people of Charleston have been battling the "Woke" Racial Conciliation Commission since the August report was released. Your fortitude and commitment are paying off. We must not stop short! This Wednesday, February 9th at 5 p.m. Charleston City Council will be meeting at City Hall (80 Broad Street) to vote on both sets of amendments to the ordinance creating the "new" Racial Conciliation Commission. The Coalition 4 Racial Harmony supports racial harmony through equal opportunity for all regardless of race. A clearly defined set of amendments will solidify trust that this Commission is focused on creating such an opportunity for the citizens of Charleston, rather than advancing radical and divisive agendas.
THE COALITION 4 RACIAL HARMONY IS SUPPORTING THE L1 (B) AMENDMENTS WHICH ARE CLEARLY DEFINED AND PROVIDE SAFEGUARDS THAT CAN PAVE THE WAY FORWARD TO RACIAL HARMONY THROUGH EQUAL OPPORTUNITY FOR ALL.
PLEASE JOIN US BY SIGNING THIS PETITION IN SUPPORT OF CLEARLY DEFINED AMENDMENTS THAT CAN UNITE US TO GUIDE THIS COMMISSION FORWARD.

DONATIONS ARE NOT REQUIRED & ARE COLLECTED BY iPETITIONS.COM. CLICK X TO GO DIRECTLY TO PETITION.
***YOU MUST BE A RESIDENT OF THE CITY OF CHARLESTON TO PARTICIPATE.***