STOP Poisoning Our Families
3412
people have signed this petition.
Add your name now!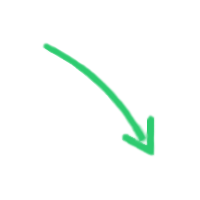 3412

people

have signed.

Add your voice!
Maxine K.
signed just now
Adam B.
signed just now
A PETITION FOR THE CITIZENS OF TEXAS:


This is a petition to prohibit the continuation of aerosolized spraying without prior testing and the formalized approval of public representatives to ensure the safety of our families and our environment.

** NOTICE - Due to feedback, please note: donations requested from popups on this site go to iPetitions.com, not to Clean Texas Skies. One does not need to donate to have their signatures count. Thank you.**


We, the undersigned, are concerned Texas citizens who demand our State Legislators pass legislation to protect our families, pets, crops, water and environment from any and all negative side effects of County, State, Federal, Military, as well as any corporation, NGO or non-profit organization spraying of our sky.


Find the complete list of Demands and Background information below.

If you are a part of an organization and wish to have hard copies of the petition and/or the exhibit pages (with the complete list of demands and some background information), please scroll down to the DOWNLOADS section.

NEW! URGENT IMPORTANT UP-TO-DATE INFORMATION ON WHAT IS HAPPENING NOW. NEWS BROADCAST FROM GEOENGINEERING WATCH PLEASE WATCH AND SHARE. FROM JANUARY 21ST, 2023

https://m.youtube.com/watch?v=5aDHN3-e1g8&feature=youtu.be


COMPLETE LIST OF DEMANDS:

Due to the consistent ongoing spraying of certain substances and particulates into the sky over Texas and our concerns for its impact on the health and safety of our families, pets, wildlife, crops, soils, forests, and water, we the undersigned submit this petition to the Texas State Legislature to demand that our legislature:

1. Immediately prohibit any and all spraying of any substance or particulate into the Texas skies and put into law specific and enforceable sanctions for any violation of this prohibition;


2. Pass legislation to ensure that any spraying is not allowed until adequate health and safety testing is completed by not less than two independent bodies of scientists and researchers, with no conflict of interest, concluding the specific substance or particulate to be sprayed is safe and harmless; and


3. Take action as necessary to ensure that there is public consent to spraying after full public disclosure regarding the particular substance or particulate to be sprayed, its test results, and any applicable laws and procedures.


BACKGROUND INFORMATION


For several decades, people in Texas and other U.S. states, as well as many other parts of the world, have observed a frequent occurrence of aircraft spraying substances or particulates into the air. The trails left by these substances or particulates look similar to contrails, which are created by condensation from jet engine exhaust and appear as line-shaped clouds going across the sky. However, while contrails are typically very thin and disperse within a short time, the trails left by substances or particulates are very heavy and can be seen spreading out in all directions. As the substances or particulates spread out, they produce a dirty gray or muddy appearance in the sky and basically form a thin "cloud" layer. In fact, most signatories on this petition have witnessed this and many have documented this phenomenon. Many photos of crisscrossing bands of substances and particulates can be seen on the following web page: https://www.facebook.com/geoengineering.watch.photo.gallery/photos/


Throughout the summer of 2022, there were many days during which numerous people observed the spraying of 10 to 25 or more crisscrossing bands that eventually formed a hazy cloud-type cover on what had been an otherwise perfectly clear day. These people told members of our group that they had experienced days of considerable haze over the Austin metroplex. Numerous people throughout the state also reported to our group members that they were having similar experiences in their respective locations as well. They expressed that the haze was clearly not a normal form of fog or low cloud cover. This haze can block some or all of the sunlight from reaching the ground, which causes many issues, including an increase in atmospheric pollution. Monitoring of rainfall, ground water, and soil indicates that some of the substances or particulates being sprayed are oxides of aluminum, barium, and strontium. For more detailed information, go to www.geoengineeringwatch.org

Research indicates that the national weather modification program is a covert program designed to allow the U.S. military to essentially "own the weather" and use it as a weapon. While weather modification is frequently used to justify the spraying of substances or particulates, the actual impact of this consistent ongoing spraying is very concerning. A Research Paper Presented To the Air Force in August 1996, entitled "Weather as a Force Multiplier: Owning the Weather in 2025" can be viewed at the following link: https://www.geoengineeringwatch.org/documents/vol3ch15.pdf


As far back as 1965, The National Science Foundation published an extensive report on the weather modification, outlining the technological progress of the period. We can only imagine the potential of fifty-seven (57) years of development. The report can be viewed at the following link: https://www.nsf.gov/nsb/publications/1965/nsb1265.pdf

Today, over 100 patents exist for some form of weather control, many of which are owned by large global corporations and NGOs. You can find these patents at https://patents.justia.com/patents-by-us-classification/239/2.1


The greatly elevated exposure of humans and all living things to aluminum oxide and other toxic metal compounds as well as other aerosolized substances or particulates is causing respiratory problems and other negative health conditions. Humans, pets, and wildlife are harmed; farm crops and soils damaged; forests are suffering and in many places dying; and water is polluted. Regardless of the justification used for this continuous ongoing spraying, it is extremely harmful to our health and our environment.

DOWNLOADS:


Below are links to the petition PDF files for those who are in organizations and wish to collect hard copy signatures in person. They can be downloaded and then printed out.

Are you in the Austin metro area? If so, please email us at cleantexasskies@protonmail.com to arrange a PICK UP of signed petitions. If not, then we ask that all hard copy petitions are SCANNED AND EMAILED to cleantexasskies@protonmail.com, and the original copies be sent by CERTIFIED MAIL (with return receipt requested) to the following address:

CLEAN TEXAS SKIES 13359 N. HWY. 183, #406 PMB 105, AUSTIN, TX 78750

Please also scan and email the certified mail's return receipt to us.


If you are not able to scan documents, please email us and we can set up a time for you to send the photo image of the petition by text message from your phone.

For organizations, you may prefer to use this online petition for your members to access on their computers and cell phones.


Here are the download links:

Any questions or issues? Please email us at cleantexasskies@protonmail.com


CONTACT INFORMATION:

Email: cleantexasskies@protonmail.com


Website: http://CleanTexasSkies.org/ (currently redirects to this page)

We at Clean Texas Skies thank you for you kind consideration and cooperation. We look forward to hearing from you.