Petition For Burton To Receive A Replacement Chem Teacher.
61
people have signed this petition.
Add your name now!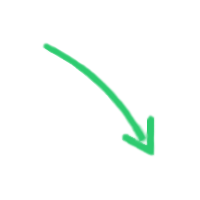 61

people

have signed.

Add your voice!
Maxine K.
signed just now
Adam B.
signed just now
As our original chem teacher Ms. Karim left, every chem class has been in chaos. No one pays attention, we don't learn and lots of teachers have come and go. We'll not anymore. There is this brand new teacher by the name of Ms. Barnes. She has a somewhat giving characteristic although the way she's been treating us students isn't really what we deserve.The way she teaches is basically like if we were kindergarteners. She teaches us like if we are little kids and tries to give us call home warnings for talking. She teaches us colors for 2-3 days just to know what an element is and what color it should be. When would we ever color elements is my question. Why would we need to know what color it is if we don't really pay attention to the colors but more into then information and structure of the element. That's what concern us students. I've heard a countless of times about how she teaches us, how she treats us and how we think were gonna fail because of the way she teaches us. It's plain simple she teaches like if we were kindergarteners. We students believe that she is not ready for her position as our chem teacher because of how she treats students, how she targets specific people in class, how she does not really support non English students and how she teaches to be honest. For example, the first day of school she did not want to introduce herself but instead go straight into a lesson. The lesson was about what color elements should be. Then on the same day she announced that we will be having an test on coloring on Friday. Keep on mind she came on a Monday and announced a test on Friday. On the first day of the job I don't really believe that it would be a warm welcoming gift to make students take a test on the first week of being a new teacher. It's basically like if school just started and a teacher assigned a test within the first week. Since she skipped the introduction of herself i cannot even identify who she is. Us students don't even know her first name which clearly shows we don't even know our chem teacher that well. The only thing we know about her is that she is brand new to the district and that this is her first class she is teaching. We believe that Burton should receive another chem teacher more likely to be an experienced one because every student in her chem class explains how at the end of the day they did not learn anything nor how she does not take control of the class or how specific students get targeted over others. I've witnessed this multiple times because even students next to me get targeted. Out of everyone using their phones, yelling across the classroom, and just minding their own business she specifically targets a hand full of people. I've also got news that she has been doing it to other classes as well. Here is what a handful of students been saying.
"Ms. Barnes is a teacher who does not teach her students the way they should and deserve to be treated. Ms. Barnes does not use the extra minutes she has to help the students in her class who don't fully apprehend English, even if they ask for help, she'll tell them to try harder or learn more English. Ms. Barnes is not really for her position as a high school teacher especially for a school so diverse like Burton High."
"Ms. Barnes was nice when I first met her. Felt like she was formal and very mature. When I got to her class that's where it all changed. Everything was outta control and lots of people say that they hate her class. She always calls out one corner of the group for them talking while she is talking although everyone else is talking louder than they are. Clearly she targets specific people when others are breaking the rules too."
"She treats the class like kindergarteners, refuses to teach the class as a whole, and expected us to learn without any real teaching going on."
If you would like to explain how you feel, feel free to type into the comments or add a note as you sign your petition! Thanks.