Petition for American Prospectors' Independence
164
people have signed this petition.
Add your name now!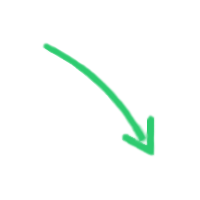 164

people

have signed.

Add your voice!
Maxine K.
signed just now
Adam B.
signed just now
This petition comes now, on this day July 4th, 2017 from the people who are the better and more perfect union, from the people who are sovereign and who have been granted independence from any tyrannical institution, at home or abroad.
Our intention is to protect us from all that would threaten the individual rights of any man or woman born under our union, where sovereignty and independence are granted to our people, by our people, and for our people.
By signing this petition, we declare our sovereign right to our resources from our lands granted by our birth and citizenship of our great union, for the overall good and future of our people.
By signing this petition, we reclaim our constitutional right to sovereignty that our citizenship grants us.
We are able to find opportunity for ourselves, for each and everyone without discrimination, and without unconstitutional investiture imposed by tyrannical institution, on the basis that we the people are ignorant of the law and its execution.
By signing this petition:
We reclaim our right to prudent prospecting.
We regain our rights granted to us by the 1872 Mining Act.
We get back our rights to small claim holdings as we deem prudent by our own jurisprudence in accordance to our laws and statutes.
We get back our right to casual income by virtue of our hard work prudently done on our small claims operating within casual use guidelines and regulations protected, for us and by us, in the 1872 Mining Act.
With our signature, we declare that peoples' land will never be deemed "Federal" land.
As a sovereign people we must have our lands by the very definition and meaning of our constitution itself.
The people without their lands are not free, by gain of citizenship or by birth, in a land deemed "Federal", with unconstitutional stipulations being imposed by unauthorized and illegal means.
The peoples' lands belong to each and every one of the constituents of a nation that declares itself sovereign to the rest of the world.
We are not the people of an international hypocrisy, but the people united for our liberties, our freedoms, and our justice.
Petition Summary:
Overturning the Colorado DRMS revision of small claims use law, in favor of a fair solution, providing prudent prospecting, attainable for those exploring under notice level mining, completely excusing the DRMS' involvement from casual use activity.
Action Petitioned For:
We the undersigned are concerned citizens who urge our leaders to act now to overturn the Colorado DRMS revision of small claims use law.