Petition for a second full-time strength and condition coach at Butler University
158
signers.
Add your name now!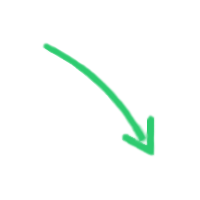 158

signers.

Almost there!

Add your voice!
Maxine K.
signed just now
Adam B.
signed just now
Introduction
The future of the Butler University Athletic Department is bright due to the Hinkle Fieldhouse renovation and our movement to the Big East Conference. With these and other changes, however, the athletes are those most affected and have started to raise some concerns. As the S.A.A.C. Council, we feel it is our responsibility to bring a major concern to your attention. Throughout the athletic teams, a growing desire and need for a 2nd full­time position strength coach has arisen. Although the majority of Butler's staff has grown with the changes Butler's athletic department has faced, the Strength and Conditioning program is an area of concern for a vast majority of the athletes.
Throughout our time training at Butler University, we have all experienced the coming and subsequent going of part time strength coaches. This type of revolving door does not permit us to build a relationship with the strength staff, and requires each athlete to, essentially, break in a new coach each year. This revolving door situation also prohibits an "intern" from developing both a commitment to and a knowledge of each separate athletic program. A second full­time strength coach would be very useful in offering additional attention to each athletic program, specifically those that are Olympic sports.
We feel that a 2nd full­time strength coach is crucial to meeting our team goals and those goals that Butler Athletics has set. According to butlersports.com, the goals for Butler Athletics are:
● Exceptional Student/Athlete Experiences
● Successful Teams
● Source of unity and pride for students, faculty, staff, alumni and friends of Butler
● Fiscal Sustainability
In order for the first three of these goals to be fulfilled, it is crucial to mediate the concern that numerous student­athletes have voiced. There is a necessity to fill this void in the Strength and Conditioning department if student­athlete experiences are to be exceptional, if teams are to be successful, and if there is to be a sense of unity among student­athletes. We recognize, and fully respect that there may be unseen or unknown issues in being able to provide us with an additional full­time strength coach, but it was imperative that we bring this major concern to your attention.
Need
We understand that, as Butler, we expect to be the institution other universities strive to emulate. That being said, it is important to look ourselves in the mirror, to see where we can improve. In examining our peer institutions in the Big East, we have learned that they have invested more resources into their strength and conditioning area. The breakdown is as follows:
● Villanova ­ 2 Permanent Strength and Conditioning coaches, 2 interns
● Georgetown ­ 1 Head of Sports Performance, 3 Sports Performance coaches
● Creighton ­ 1 Head Strength coach, 1 Assistant, 2 graduate­assistants
● Depaul ­ 1 Director, 2 Assistants
● Xavier ­ 1 Head Strength coach, 1 Assistant
● Marquette ­ 1 Director of Strength and Conditioning, 2 Assistant Directors
● Providence ­ 1 Director, 3 Assistants, 1 graduate­assistant
● St. Johns ­ 1 Director, 2 Assistants, 2 graduate assistants
● Seton Hall ­ 3 Strength and Conditioning coaches
Based on the breakdown, it can easily be seen that we have room to grow in the Strength and Conditioning area, compared to our competition. Having a second full­time Strength and Conditioning coach will help us to continue to play to the best of our ability, ensuring a great athletic experience for all student­athletes.
Conclusion
As stated before, we have all seen part time coaches come and go. Although we have been in the presence of many knowledgeable coaches, over the last two years, we have had the extreme privilege to get to know and work with Joey Guzzo. His commitment to us in the weight room, and on and off the fields of play has been like nothing we have seen from other strength coaches who have held his position in the past. We believe that he has been a key reason for our overall success in both the Atlantic 10 Conference, and currently in the Big East Conference. It has come to our attention that Joey has not been offered a full­time staff position for next year, and that is why we, as athletes, have decided to join together to ask for this decision to be reconsidered.
We believe that this document has given proof that a second full­time Strength and Conditioning coach is necessary, and we strongly feel that Joey Guzzo is the best one for the job.
These signatures are our voice asking for Joey to be rewarded with a full­time position, because we understand that not fighting to keep him would be a huge setback to all the progress our teams have made.
Sincerely,
The Student­Athlete Advisory Committee