Petition for a Safe In-Person Art Show
278
signers.
Add your name now!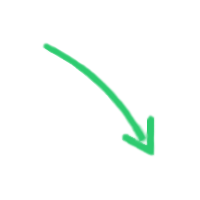 278

signers.

Almost there!

Add your voice!
Maxine K.
signed just now
Adam B.
signed just now
There is currently no plan for an in-person art show at MacArthur High School. When I heard this, I was heartbroken, and so were many of my fellow students and Levittown community members. We are requesting that the cancellation of the in-person art show be reconsidered.
Many activities in the district that are much higher-risk than the art show are currently running or starting to run—from high-risk sports, like wrestling, to low-risk sports, like bowling, and activities like kickline and the musical. If they can have their events, why can't the art department? An important part of the Levittown community is how we all support each other. Many seniors and parents attended a school-sanctioned home football game on Saturday, watching football players huddle on the field, cheerleaders stunt on the sidelines, and kickline perform their routine. It does not make sense to have these activities, and allow the community to be there in support, while not supporting the students in the art department.
For many students, having no art show would be crushing. Seeing our work hanging up, knowing others will see it, pushes us to continue improving our art and take art classes. Both as a viewer and as someone with work in the show, the experience is important. Displaying the artwork of MacArthur freshmen through seniors is important. Overall, the MacArthur art show is important.
A virtual show will not suffice. There was a slideshow put on the website last year, but few people watched it, and those that did were already art students. The adjustment was all that could be done for 2020, but in 2021, with many events running and better knowledge on safety, a virtual show would be unjust and inadequate.
With that being said, there is much concern about safety—reasonably so, with the pandemic. Therefore, here are some potential concerns, as well as potential solutions, to issues that may come about with going forward with the in-person art show.
Set-up:
Every year, the MacArthur Art Honor Society and art teachers work as a team to assemble and arrange the display boards, and hang up the work. This can still safely occur with masks and social distancing. Yes, the boards take teamwork to carry and assemble; but they're large, and just carrying them is a socially distant act, as two people are on opposite sides of the large boards. We can adjust, just like we have every day during this pandemic, including every day at school.
Location:
Usually, the art show is arranged throughout the C-Wing hallways, and in an art room or two. This might not, but could pose a problem. However, there are some solutions.
The art show could be held in a bigger open space, or in multiple of them, like the gym, cafeterias, auditorium, library, etc.
The art show could be put in multiple classrooms, and during the art show, there could be a person in front of each one monitoring who is in it; for example, Art Honor Society members.
Scenarios like those can minimize crowds and keep everyone socially distant and safe. But how would it be possible? I believe that this can run smoothly through scheduling and timing adjustments, just like many that have been made for other school activities this year.
Timing:
Normally, the art show is on a Wednesday night in the middle of May, during AP exam weeks. This could work, but things would likely run smoother if adjustments were made to the date and time.
Moving the date of the art show to a weekend could solve many problems. Set-up could occur on a Friday night and Saturday morning, and the show could occur Saturday night.
Also, the show could occur for multiple sessions, and/or on both weekend days. This would minimize crowds and eliminate conflict with classes during the school week.
In addition, time slots could be beneficial, like how parents sign up for time slots for parent-teacher conferences. Students and parents could sign up for a certain time to view the art show. This would allow the school to know how many people would be arriving (and when), and cut off the amount if necessary.
We are confident that there is a solution in which we have an in-person art show, and keep everyone as safe as possible. We would be overjoyed to have what we've worked so hard for.
We are lucky to live in a district where safety, education, success, and happiness are the priorities. But now we need to work towards getting this event for our community.
If you are a student or community member who feels the art show is valuable, please sign this petition. Thank you.