Petition for a reasonable new assignment
13
people have signed this petition.
Add your name now!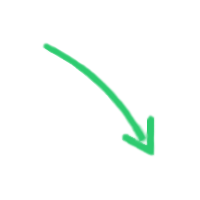 13

people

have signed.

Add your voice!
Maxine K.
signed just now
Adam B.
signed just now
Explanation of issue:
Due to the unfortunately short amount of time we now have to adequately complete a number of daunting tasks related to our final essay in Professor Ruiz's English class, and our professor's regrettable illness, I believe an alternative process for completing this semester ought to be promoted. The condensed nature of a summer course does not lend itself well to interruptions, especially when it comes to assignments. As students, we require instruction in order to understand how we ought to carry out our assignments, up to this point in the class, we had received adequate instruction and tutelage in regards to upcoming assignments. However for this assignment, we have been assigned a research paper of considerable length, 10-12 pages, in a format we have received no instruction in, and within a time frame that some feel is too short to produce a paper worthy of a good grade. Indeed, this paper seems as though it would be better assigned at the beginning of the semester and worked on throughout the course of the class. The assignment is akin to an Honors college research project and students enrolled in those classes have the majority of a 16-week semester to propose, research, and write their papers. In light of these issues, I have come up with a redistributed and redesigned plan for the last days of this semester.
Proposed Solution:
The new paper would be still using the topics and sources we may have gathered this far, so as not to waste time already spent. Instead of being argumentative in nature, the paper would rather be a more informal statement of the student's opinions and feelings about the subject, backed up by several sources. The paper should be required to be at least 3 pages with a maximum of 4 sources (in keeping with the sources she required we use).
This revised paper would unfortunately not be worth 25% of our final grade, as our current assignment is. To remedy this I propose bolstering the final test to something more substantial and assigning it a weight of 20% of our final grade, leaving the reduced essay with a weight of only 10%. While this will still be a lot of work on our part, that is in fact exactly the strength of the proposal, we are not asking for a free pass but rather a more manageable set of tasks hopefully deemed comparable to the current ones.
Conclusion:
Should we gain enough signatures, I will present her with this petition and hope and pray she is agreeable to it. This is not a hard set proposition and will likely be rejected in it's full form, however I believe she cares for her students and if she sees we are willing to step up, band together and propose a better way, I have faith in her that she will be gracious in at least some aspects.