Petition For A Lumbee Constitutional Convention
12
people have signed this petition.
Add your name now!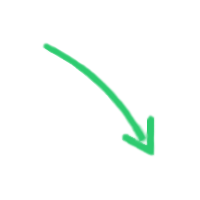 12

people

have signed.

Add your voice!
Maxine K.
signed just now
Adam B.
signed just now
What a moment it is. Our people are angry, for lots of reasons. Mostly they're fed up with:

- a tribal government that no longer seems to work for them
- big campaign donors getting favors from elected officials;
- council members who use their influence to line their pockets;
- voting laws that protect incumbents;
- rules that make it difficult to run for office without big bucks or the backing of a money
machine;
- and, perhaps most frustrating of all, a tribal government that refuses to address these ills
or pass laws supported by most members.
The opponents of a convention (and there will be many) will soon be flooding the districts with misinformation and scare tactics. Some of their arguments are erroneous. Most are based on fear — the fear of the unknown. No one knows for sure what would happen in a constitutional convention, they say. And they're right.

They prefer no change to the status quo, and would rather seek the change they want by continuing to work with a Tribal Government that has refused to do just that. They are rejecting an opportunity to take the reins away from the corrupt status quo and purge the system of its rot. They'd rather deal with the devil they know, while acknowledging there are a lot of devils in government.
One victim of this heated rhetoric is "THE TRUTH." There will be a lot said that is simply not fact. To make a good decision on whether to support a constitutional convention, one needs to understand what is myth and what is reality.
MYTH: The people will not be part of the process.
REALITY: The people will be involved every step of the way. Voters will decide whether to hold a constitutional convention or not. If they say yes, they'll vote on which delegates to send. After the convention, the public will vote one more time on whether to accept or reject whatever changes to the constitution are proposed by the convention.
MYTH: There already exists a process to amend the constitution and it works (How many amendments have been added since 2000?). The people can propose an amendment by completing and submitting a petition, wait for dates to be set for discussion, wait for the council to act on the results of the discussion, and voting for it in committee and session and finally submitting it to the public for its vote.
REALITY: It's true that the constitution has been amended ONCE since it was rewritten. Meanwhile, ethics and voting reforms and other issues supported by large majorities of tribal members don't come close to seeing the light of legislative day. So yes, there is a process, but most often it doesn't work that well.
MYTH: A non-vote on the convention will be counted as a yes vote.
REALITY: That's preposterous. If you don't vote, you're not counted, as in every other election. This is just one of the scare tactics that you can expect.
MYTH: Council Members will seek to be the delegates, they'll win election and they'll hijack the process.

REALITY: Council Members can indeed run, but consider this. Delegates to the convention must be paid a Council member's stipend of $200. That means that council members, who also will be running for their council seats, would be trying to collect a second stipend while working one job. Double dipping never sits well with voters. It's hard to imagine many Council Members exposing themselves to voters like that. As for controlling the process, why would council members who dance to the tune of special interests that support them do anything those very same interests don't want?
MYTH: Electing delegates by districts whose council members are controlled by special interests means the constitutional convention deck will be stacked in their favor.

REALITY: This is absurd. Voters will elect 42 delegates -- two from each of the Tribe's 21 districts plus 6 from outlying groups or bands, ie: Charlotte, Greensboro, and Baltimore.
MYTH: Wealthy special interests will dominate as big contributors will use their money to get their people elected as delegates and dictate a convention's agenda.

REALITY: This worry is especially precious, given that many high-spending special interests are the ones who oppose a constitutional convention. And these same special interests already contribute heavily to some of the Council Members who vote on constitutional amendments.
MYTH: A constitutional convention would be a monumental waste of money.

REALITY: This is blatantly false. Estimates for the cost of the convention would be no more than for a general election. The districts can even conduct their own elections, at little to no cost, for this purpose.
MYTH: A constitutional convention would be an opaque exercise in backroom deal making, with delegates horse-trading support for proposals and producing an unholy mishmash of amendments.
REALITY: This is an epic example of succumbing to the cynicism that the "powers to be" are so good at creating. Assuming that a convention would be the spiritual twin of the "three-men-in-a-room" style of governance ignores that modern technology should make this the most transparent convention in history. Every minute could be live-streamed, and probably would be. Social media would guarantee that virtually nothing would be secret. And all votes would be public.