Petition For A Change To Responsible Pet Bylaws of Oshawa & Whitby
39
people have signed this petition.
Add your name now!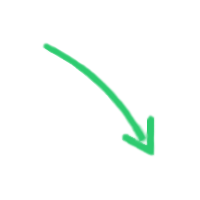 39

people

have signed.

Add your voice!
Maxine K.
signed just now
Adam B.
signed just now
To those who would like to see our current pet bylaws changed to equal those of our surrounding cities/townships; please sign our petition and pass it on to everyone you know.
To those who do not understand the need for these changes; please sign our petition and and pass it on...maybe not for yourself but surely this is affecting someone you know or you would not be here reading this now.
The current pet bylaws are inferior to the surrounding cities/townships.  The bylaws that are currently in place take away from our freedoms to choose our pet companions. They affect local businesses as those who wish to purchase animals not "allowed" (but popular) just go to a neighboring city/township instead of our community. They make those who choose these pets as well as rescues who are out to help these animals feel like criminals. 
The current bylaw holds harmless animals in the same category as dangerous ones.
The risks of keeping common pets such as dogs (don`t get us wrong we love all animals) far outweighs the risk of keeping reptiles/exotic animals.
There are numerous diseases that can be transferred to humans by these common pets ..rabies, scabies,anthrax, tuberculosis, Qfever, ascarid worms, ringworms..just to name a few.  As for reptiles the World Health Organization does not list any disease transferable from reptile to human and the Merck Vet manual only lists 4 out of 200 linked to reptiles..one being salmonella.
Dog statistics for Durham Region alone were 1134 dog biting incidents in 2009 (after the pitbull ban was in effect). Canada dog attacks account for 1-2 deaths per year.  Why if dogs are safe enough to have in communities are not reptiles....
As for worry of invasive species there is no way (and no record of) them surviving in the wild here in Ontario or Canada as a whole. In order to prevent these animals from being put in to the wild altogether (where they will surely die) we should be allowed some proper rescues for these animals (similar to the humane society).  Instead any rescue in our community (although not to condone the actions of certain so called rescues) is struck down and looked at like a criminal.
The reptile industry is the fastest growing pet industry. It will continue to grow.  The current bylaw needs to be changed and updated to compensate for the growing number of people choosing these pets.
We hope for this petition to make a positive impact on and further our community by allowing the thousands of good people who already own these pets do not have to break the laws.
Sign and pass it on :)