PETITION TO EXTEND OPERATING HOURS OF MASSAGE/SPA ESTABLISHMENTS
261
people have signed this petition.
Add your name now!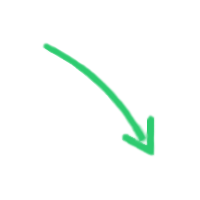 261

people

have signed.

Add your voice!
Maxine K.
signed just now
Adam B.
signed just now
PETITION TO EXTEND OPERATING HOURS OF MASSAGE ESTABLISHMENT
Petition for 10am - 3am operating hours for Massage/ Spa Session.
The Background:
The revised Massage Establishment Act 2017 was enforced by the PLRD (Police Licensing and Regulatory Department) of Singapore with effect from 1st march 2018. The most significant revision of the Massage Establishment Acts 2017 is the shorter operating hours ending at 10.30pm. All the massage establishments in Singapore will have to cease operation after 10.30pm, except the 5 designated zones which includes orchard road and the financial districts.
This inevitably will force people to either not go for massage or patronise the outlets in the 5 designated zones. This is not convenient and higher cost (due to higher operating costs such as rental in prime areas, travelling time and travelling costs) . Regular patrons find it difficult to accept differing services from what they enjoy at places which are near where they used to stay.
We sincerely urge the local authorities (government , SPF, PLRD) to consider revising the operating hours as such; 10am - 3am. This is definitely more convenient for the public and tourists to enjoy massage/ spa services after a tiring work or a late night gathering.
This is a call to the public to support our petition to fight for a more realistic operating hours (10am - 3am or 24 hours) to help the struggling Category1 Licensed Massage/Spa operators and the weary patrons that are seeking comfort after a long day of work.
Who we represent?
We are a group of Category1 Licensed Massage/Spa operators, with more than 100 licensed operators speaking in 1 voice. We are drafting this petition due to the outcry of our patrons who are also deeply affected by this drastic change.
Who are affected currently by this change due to the Massage Establishment Act 2017?
1) Category1 Licensed Massage/Spa Operators (shorter operating hours lead to immediate drop of revenue between 30% to 55%)
2) Landords ( who faced alot of break lease situation due to quitting operators and also face a potential lower valuation of their properties)
3) Tourists (who is not in the 5 designated zones of operation)
4) Spa/massage therapists who will be laid off due to shorter operating hours
5) Office executives working overtime who are looking for a good massage to relax and de-stress after a long tiring day
6) workers from all walks of life who knocks off after 10pm, they need their massage too.
For everyone who feels that this petition is necessary (change of operating hours to 10am - 3am ) please e-sign this petition so that we can present a unified voice for our rights to enjoy our late night massage treats.
申请延长按摩场所的营业时间
期望:上午10点 - 凌晨3点的按摩/水疗行业的营业时间。
背景:
2017年修定后的"按摩最新法案"由新加坡的PLRD(警察执照和管理部门)于2018年3月1日起执行。"2017年按摩修订法案"的最重大修订是缩短营业时间(特别是割除了大家真正需要的晚间时段)新加坡所有的按摩场所将于晚上10时30分后停止营业,除了5个指定区域(包括乌节路、机场和金融区)之外。
在大家有空余时间的晚上和周末,因为这个新的按摩条例,会影响很多人去按摩。他们只能光顾5个指定区域的按摩场所。这将会令消费者非常不便。价格也会更昂贵(由于较高的运营成本,例如在主要地区的高额租金。这还不包括消费者额外的交通费,和区域业主的不公平竞争优势)。消费者再也不能像往常一样,就近享受他们曾有的服务。恰恰他们又是非常需要这个服务的工作人士!放工疲惫后还要跑去那么远按摩,那将是不现实和非常的不方便!而且,事实证明,早晨7点几乎没有人来按摩,绝大多数人都集中在晚上放工后那几个小时里面,供需严重失调!
我们真诚的期望有关当局(政府,SPF,PLRD)考虑修改营业时间;上午10点 - 凌晨3点。这对于公众和游客在辛勤工作或晚间购物、用餐等活动之后享受按摩/水疗服务更为实际。大家也方便更好的安排自己的时间!
这是一个呼吁公众支持我们的请愿,争取更现实的工作时间(上午10点 - 凌晨3点或24小时),以帮助求生计的1号持牌按摩/水疗中心的经营者和疲惫的顾客在漫长的一天后就近得到必要的按摩服务。
我们代表谁?
我们是一群拥有1号持牌按摩/水疗中心的经营者,这是超过100名持牌经营者的共同的心声。我们起草这份请愿书,是因为我们的顾客的强烈抗议和不便,这些顾客受到新的按摩法令的严重影响。
在2017年"按摩修订法案"里,目前受影响的是谁?
1)Cat1按摩/ Spa执照经营者(较短的营业时间和黄金营业时段被割除,虽然房租,人工,税收等成本增加,但是营业额却下降了30%至55%)艰难困苦,这样下去,甚至面临倒闭。也可能造就一些人铤而走险,扰乱市场本来的平衡!
2)房东(由于业主退出营业,店租下降,房地产价格下降)
3)旅客(不在5个指定的范围)
4)由于工作时间大量减少,而被解雇的按摩治疗师,有可能带来新的社会问题。
5)办公室员工加班后。因为长时间劳累,却寻找不到好的按摩场所来放松和减压。
6)晚上9点多、10点以后下班的各行各业的员工,他们也需要按摩。以此消除疲劳、压力、疼痛。甚至焦虑症状。
如果您觉得这个请求是合理的(将营业时间改为上午10点至凌晨3点),请您在请愿书上签名,让我们大家一起争取晚间按摩服务的权利。为大家带来更多的便利和实惠,请支持我们!谢谢延长按摩场所的营业时间。