Demand Mike Perlman Resign from 113 Board of Education
318
people have signed this petition.
Add your name now!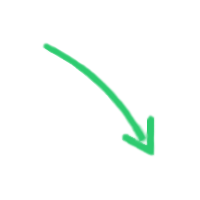 318

people

have signed.

Add your voice!
Maxine K.
signed just now
Adam B.
signed just now
Over the past year, the District 113 community has continually witnessed and been made aware of Mr. Perlman's unprofessional and unethical conduct as a Board Member. It has now reached an intolerable level. He continues to inappropriately and aggressively bully and threaten fellow Board Members, 113 Administration and staff, as well as 113 constituents.
Among Mr. Perlman's threats are legal action and exposure, although he is not a trained attorney. He contributes to the misinformation epidemic but consistently making outrageous claims regarding his knowledge surrounding COVID-19. Although neither a trained medical, mental health nor public health professional, he has repeatedly claimed, due to his "research" and "discussion with doctors", that he is the foremost district authority on the virus and accompanying public health protocols.
In addition, Mr. Perlman uses social media as a weapon, constantly posting his opinions and claims with the useless disclaimer that it is "not in his capacity as a Board Member." We have also witnessed numerous instances where Mr. Perlman's exact words or references are then posted by friends of his as their own words or thoughts. He is inappropriately using members of the community to advance his own agenda. Instead of contributing to useful dialogue, he instead adds fuel to the fire.
The Illinois Code of Conduct for Members of School Boards lays out the principles Board Members must adhere to in representing the public interest. Mr. Perlman violates many of them in all his interactions and work with the Board. Standard #6 speaks specifically to respecting "the free expression of opinion by my fellow board members" and participation in board discussions in "an open, honest and respectful manner, honoring differences of opinion or perspective." Mr. Perlman does not. Standard #9 calls on Board Members to "respectfully listen to those who communicate with the board, seeking to understand their views", while recognizing their "responsibility to represent the interests of the entire community." Again, Mr. Perlman does not. Finally, and most importantly, Standard #1 requires Mr. Perlman to "represent all school district constituents honestly and equally" without regard to special interest or partisan groups. Again, Mr. Perlman does not. These are the most egregious violations of the standards but not the entirety of his inappropriate behavior and violations of the Code of Conduct.
In a time of great stress and anxiety for the entire 113 population, Mr. Perlman verbally abuses, intimidates, threatens and wholly disrespects the entire community of his constituents as well as his fellow Board Members and the 113 Administration and we have had enough of his culture of chaos. He has demonstrated time and time again that he is not willing to be objective or listen to facts or recommendations and does not even have the desire to do so. His language, both in front and behind the scenes, is inflammatory and incendiary and should not be tolerated.
If we want a school environment that supports all students and staff, we need a school board that supports all students and staff. As long as Mike Perlman is on our school board, that is simply not possible. We call on him to submit his resignation from the District 113 Board of Education immediately and without delay.