Pétition contre la hausse rétroactive de de la taxe spécifique sur l'alcool / Petition against the retroactive tax increase on alcohol
483
people have signed this petition.
Add your name now!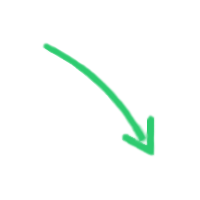 483

people

have signed.

Add your voice!
Maxine K.
signed just now
Adam B.
signed just now
Il est temps pour l'industrie de la restauration de se tenir debout.
Le budget du gouvernement du Québec présenté le 20 novembre dernier comprend une contrainte supplémentaire visant ce secteur d'activité: une taxe additionnelle et rétroactive sur les boissons alcoolisées entreposées dans les restaurants et les bars.
L'industrie représente plus de 20 000 établissements au Québec, générant en moyenne plus de 500 000 dollars de ventes annuelles par établissement. L'industrie est un employeur de taille, avec plus de 200 000 travailleurs Québécois à son actif.
En tant qu'industrie, nous comprenons que le Québec doit faire face à des circonstances économiques difficiles et doit gérer sa dette provinciale élevée, et notre industrie continuera à faire sa part dans ce contexte économique complexe aux côtés des autres contribuables québécois. Toutefois, l'imposition rétroactive de cette taxe est très injuste et pourrait conduire inévitablement à de nombreuses fermetures et pertes d'emplois.
L'industrie québécoise de l'hospitalité et de la restauration s'oppose énergiquement au caractère rétroactif de l'augmentation de la taxe. À la lumière de cette opposition de l'ensemble du secteur, plusieurs établissements se joignent à l'Association québécoise de la vie nocturne, une organisation représentant les bars et les restaurants, afin de combattre cette hausse.
Notre industrie est une vache à lait en recettes fiscales et pourrait rapidement devenir un agneau à sacrifier. L'industrie n'a pas été consultée avant l'adoption de cette mesure, l'exigence du gouvernement de payer cette taxe supplémentaire avant le 21 décembre sera très problématique pour les exploitants qui ont déjà du mal à survivre.
Passez le mot et joignez vous à nous, l'union fait la force.
***
It is time for the bar and restaurant industry to stand up.
The Quebec government's November 20 budget has added an extra burden on the industry: a retroactive tax increase on alcoholic beverages held in storage.
Quebec's bar and restaurant industry comprises more than 20,000 establishments, with the average business generating over $500,000 in annual sales.  The industry is a major employer with more than 200,000 Quebecers working in this sector.
We as an industry understand that Quebec is facing trying economic circumstances and must deal with its high provincial debt, and we will do our part in combating this problem along with our fellow Quebecers. However, the retroactive imposition of these taxes will be highly damaging for many in our industry, and to Quebec in general as it will inevitably lead to many businesses in this industry closing and numerous lost jobs.
The Quebec hospitality, food and beverage industry strenuously opposes the retroactive nature of the tax increase. In light of this industry-wide opposition to this tax increase, members of the food and beverage industry have joined with the Quebec Nightlife Association, an organization representing bars and restaurants in Quebec, to combat this tax.
Our industry is a cash cow for provincial tax revenue and could rapidly become a sacrificial lamb.  Furthermore, the industry was not consulted before enacting this policy, the government's requirement that this extra tax be paid by December 21st will be highly problematic for business owners who are struggling to keep their businesses alive.
We have a chance to this policy, let's not let that opportunity go to waste.