Petition Change D181 Class Size Guidelines
246
signers.
Add your name now!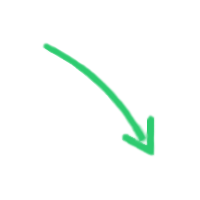 246

signers.

Almost there!

Add your voice!
Maxine K.
signed just now
Adam B.
signed just now
We, the D181 community, urge the D181 Board of Education and Administration to take the following actions prior to the start of the 2014-2015 academic school year:

1. Change our current class size guidelines to adhere to the recommendations of the 2009 Class Size task force, as outlined below; and

2. Allocate reading specialists and differentiation specialists to our D181 schools based on the student population of the school. We feel that it is unjust that each school currently is allocated one differentiation specialist and one reading specialist even though the student populations of our schools vary widely.

We, the D181 community, feel that these additional structural supports are necessary for the following reasons:
In 2009 the board of education established a task force to look into lowering class size limits. The task force came back with the following recommendations: Grades K-2 maximum of 22 per class; Grades 3-5 maximum 24 in homerooms; Grades 6-8 maximum 27 in most core sections and 24 in science preferred. It was estimated that the net cost of the additional staffing would be $280,000 for one school year - less than 1% of the district budget. There was strong support for the recommendations and it was widely believed that the board would approve them. However, the task force presented their recommendations at a board meeting that took place on a day in which the CPI plummeted to record low levels. Due to the economic events that had transpired that day, the board voted against the recommendations.
It is now time to revisit the class size issue. Our classroom teachers are being asked to do more differentiation and to address the needs of various learners within the same classroom. Differentiation does not work with large class sizes. In large classrooms a teacher's ability to meet students' needs gets impacted. If we want differentiation to work we need smaller class sizes.
In addition, Learning For All has raised the standards for all of our students. Increased class sizes means less time with the teacher for each student. If we want our struggling, grade level and advanced learners to thrive in this new environment we need smaller class sizes.
It is unjust that some classes in this district have as few as 15 children and some have as many as 27. This problem is magnified because a school such as Monroe has 429 students while Oak has 274 students - yet they each have one differentiation specialist and one reading specialist. This disparity may account for why our smaller schools performed better than our larger schools in the spring MAP and ISAT test scores. We cannot have these disparities across classrooms and schools.
Class size reductions can have significant long term effects on student achievement. The studies show that these effects are largest when introduced in the early grades. That is why we need to change our class size guidelines now - not in 5 years and not even in 2. The 2009 task force already told us everything we need to know. Had it not been for CPI our class size guidelines would already have been amended. We, the D181 community, urge you to streamline the process and change the guidelines now - please do not hide behind the layers of bureaucracy. Our teachers and students deserve better than that.
Links