EACH SIGNATURE REPRESENT AN INNOCENT SOUL LOST THROUGH GUKURAHUNDI /GENOCIDE BETWEEN 1982 - 1987
3365
people have signed this petition.
Add your name now!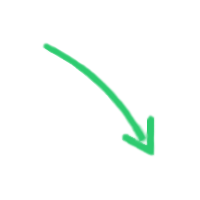 3365

people

have signed.

Add your voice!
Maxine K.
signed just now
Adam B.
signed just now
MTHWAKAZI REPUBLIC PARTY
For peace and justice in our life time
PETITION BY MTHWAKAZI PEOPLE TO THE GOVERNMENT OF THE REPUBLIC OF ZIMBABWE
CC: AFRICAN UNION (AU)
SOUTHERN AFRICAN DEVELOPMENT COMMUNITY (SADC)
UNITED NATIONS (UN)
BRITAIN
REPUBLIC OF SOUTH AFRICA (RSA)
REPUBLIC OF ZAMBIA
REPUBLIC OF BOTSWANA
admin@mthwakazirepublicparty.co.za
EUROPEAN UNION (EU)
www.mthwakazirepublicparty.co.za
HER MAJESTY THE QUEEN OF ENGLAND
+27 65 289 3208
PETITION BY THE MTHWAKAZI PEOPLE FOR THE RESTORATION OF THEIR KINGDOM & STATE
1. This petition is inspired by standing resolution of the United Nations with regards to the autonomy and self-determination of all minority groups whose human rights are being denied and their dignity trampled on by their majority ethnic groups anywhere in the world.
2. We are a proud and law abiding nation kingdom nation that was established by King Mzilikazi Khumalo bringing together many ethnic groups and creating a sense of singular nationhood amongstthem, that he then called Mthwakazi kingdom state.
3. The colonization of our state was never associated with that of Mashonaland or Zimbabwe as we were still a sovereign state at the time this region of Southern Africa was colonized in 1890. Therefore our decolonization could not have been synchronized and associated with that of Mashonaland or Zimbabwe.
4. Our country was invaded in November 1893 by the British South African Company (BSA Co) on November 4, 1893, in defiance of the authority of Her Majesty Queen Victoria. Because according to the Moffatt Treaty of Peace and Unity signed on the 11 of February 1888 between Queen Victoria and King Lobengula Khumalo, Britain and Mthwakazi were allies and allies do not invade each other.
5. We are aware however that after the invasion and conquest of Mthwakazi by the BSA Co, the Britishcrown on the other hand, granted the Royal Charter of Incorporation to the BSA Co, conferring it will all the powers of a government on all lands north of the Limpopo River. In the subsequent action that the BSA Co referred to as the "Victoria Agreement of 14 August 1893" which is the instrument by which the British Crown legalized the action of displacing the Mthwakazi nation and looting our cattle. Such action on the part of the British Crown was illegal.
6. The British Crown also legalised the continued occupation of our kingdom state illegally by proclaiming the Matabeleland Order-in-Council on the 19th of July 1894 where it was claimed that our Kingdom has been broken down and replaced by a better system. Such a declaration was racist and false.
7. Through the Judicial Committee of the Privy Council of 1918, this illegal decision was further reinforced.
8. In 1923 in the Constitution of Southern Rhodesia, the British Crown conferred the right to their white descendants and all their subsequent regimes to rule over us by conquest, a notion that is against the spirit and values of the United Nations.
9. In 1980 using the same Order-in-Council, the British Crown and government,decolonizedMashonaland to create the Republic of Zimbabwe, and simultaneously transferred to them the mandate to rule Mthwakazi by conquest to a black majority supremacy regime compromising of Shona tribesmen through "The Constitution Order 1980 (S.I. 1980 of the United Kingdom) which was done on the 19th March 1980.
10. When this regime came into power in 1980 within two years it started to train an army to kill unarmed civilians in Mthwakazi state without any provocation or declaration of war, by creating the so called "Dissidents problem". The number of people killed was officially reported to be at least 20,000civilians. Our internal estimates put the number at no less than 40,000 of our people were murdered in cold blood using the most vicious methods conceivable to deranged minds.
11. As a state and a nation and a people we have suffered 122 years of occupation, dehumanization and oppression, first by the British Crown and its subjects directly and secondly by their proxy, the government of Zimbabwe in Harare. We have suffered economic marginalization and general exclusion from the polity of Zimbabwe, except for those who have done it for their stomachs at the expense of the entire nation and we frankly HAVE HAD ENOUGH. We say NO MORE! We want our country and autonomy back now! We can no longer wait!
Whereas we have tried to work within the government of Zimbabwe, against all odds, hoping against hope;
We now declare that we have always been and are still ready to re-establish our statehood and nationhood and resume where our forefathers were forced to cease at.
Therefore, in commemoration and in memory with of our20,000 brothers and sisters who were butchered in cold bloodby the Fifth Brigade of the Government of Zimbabwe, we as citizens of the kingdom-state of Mthwakazi, attach our signatures to this petition, declaring our intention to:
a. Restore our statehood along the boundaries of the Jameson Line
b. Restore our kingdom with a reigning king and functional house of chiefs to manage our traditional issues, resolve our land and community issues.
c. Restore our statehood, with a written democratic a constitution and functional modern government using an electoral process.
d. Have our state participate in global issues as a full member of the family of nations.
We the Mthwakazi tribes as listed below, Aba-Thwa – San or Basarwa , Asians, Chewa, Nyanja , Coloureds, BaKalanga, Karanga of Mthwakazi, Nambya, Nguni, Shangwe, DhombeSotho, Tonga, Tswana, BaVenda,BaLemba,BaSankwe,BaHlengwe, White African and Xhosa.By signing this petition we also declare that we are willing to do anything and everything necessary to realize the goal of statehood for us and our children, during our lifetime.