Petition by Members and Alumnae/i of Oxford, calling upon OUP to withdraw its case against the Delhi School of Economics Photocopier
80
people have signed this petition.
Add your name now!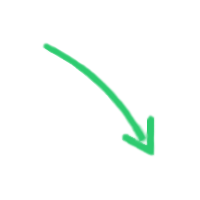 80

people

have signed.

Add your voice!
Maxine K.
signed just now
Adam B.
signed just now
To,

Chief Executive Officer, 
Oxford University Press 
Great Clarendon Street 
Oxford 
OX2 6DP 
Dear Sir, 
We are members and alumnae/i of Oxford University who are troubled with Oxford University Press' decision to join Cambridge University Press and Taylor and Francis in initiating a High Court proceeding in Delhi against the Delhi School of Economics Photocopier (M/S Rameshwari Photocopy Service), allegedly for violating copyright laws. A number of serious concerns with this move have already been highlighted by the
'Campaign to Save DSchool Photocopy Shop'
 and articles by
Lawrence Liang
,
Rajshree Chandra
 and
Vijetha S.N
, among others. Writing in solidarity with this campaign, we would urge you to reconsider your stand and withdraw the case. 
Many MA and MPhil courses in Delhi University prescribe a selection of articles and chapters from different books for each section of a paper/course. The overwhelming majority of students simply cannot afford to buy so many books on a regular basis, and this makes the photocopied 'coursepacks' an invaluable and necessary aid to learning. With far greater resources and fewer students than Delhi University, the situation is very different for students and staff of Oxford University. In Delhi, many books also required for undergraduate courses, or for further reading in an area of interest, are often too expensive even for university libraries, and often simply unavailable in India. College and university libraries usually stock too few copies of the books, and sometimes stock photocopied books, or do not stock them at all. In such circumstances, by choosing to proceed against a photocopy shop on campus with a court case, OUP's actions are threatening to negatively impact the materialities that allow for a thriving reading culture in the University. 
We emphasise the manner in which OUP has defined itself and its mandate on its website: "Oxford University Press is a department of the University of Oxford. It furthers the University's objective of excellence in research, scholarship, and education by publishing worldwide". OUP's stated mandate, therefore, goes beyond the narrow commercial interests of an ordinary publishing house. It is linked to the broader goals of academic excellence that Oxford University strives to attain, and most importantly, includes the specific objective of attaining excellence in education. Without prejudice to the moral rights of the authors in question, we believe that OUP's actions here are inconsistent with its own stated objectives. This is because their net effect will undeniably be to limit the circulation of knowledge for a more materially disadvantaged student community that cannot always afford anything more expensive than photocopies. This will only serve to concentrate that knowledge within established circuits of privilege, rather than achieve OUP's stated "aims of furthering education and disseminating knowledge." 
Furthermore, we observe that by choosing to sue Rameshwari Photocopy Service to the tune of 60 lakh rupees, and not the departments and libraries that are all an active part of this enterprise, OUP appears to have taken the questionable route of intimidating a small shop that is only a part of the system, rather than acknowledging its broader target, which is the functional educational apparatus evolved by the University. And in this regard, we are also troubled by
OUP's decision
to appeal the federal district court verdict in their case against Georgia State University. While it will not be possible here to discuss the
specifics
of that case, we would nonetheless like to note that it suggests a discomfiting pattern in OUP's recent decision-making. 
We remind OUP that copyright law worldwide recognises the "fair use" or "fair dealing" exception. The economic and social conditions prevailing in the Indian academic community, that we have alluded to above, make out a strong moral case for interpreting the fair use doctrine more broadly in a country like India, than it has been in the USA or the UK, where academic texts are relatively more affordable. Indian law recognises this. In particular, S. 52(1)(h) of the Indian Copyright Act permits "the reproduction of any work by a teacher or a pupil in the course of instruction." If this is to serve as a test case for determining the precise parameters of how much reproduction is permissible, then we are deeply concerned that OUP has chosen to argue against an interpretation that would allow a wider dissemination of knowledge and a wider circulation of texts - especially in light of the effects this would have upon Indian students, and in the context of OUP's own mandate, both of which we have discussed above. 
As members and alumnae/i of the University of which OUP forms a department, we therefore wish to register our protest over OUP's move to sue Rameshwari Photocopy Service, and urge you to reconsider your stand and withdraw the case. 
Yours sincerely
Links