Petition Appeal to make Hearing Aids and Hearing Implants to be Zero Rated GST.
452
people have signed this petition.
Add your name now!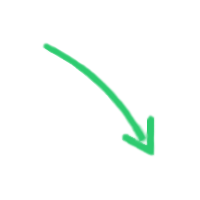 452

people

have signed.

Add your voice!
Maxine K.
signed just now
Adam B.
signed just now
Dear friends, colleagues and members of the public,
With the upcoming Government Service and Goods Tax (GST) implementation in Malaysia, there will be an impact on Hearing Aids as well as Hearing Implants pricing. This would indirectly affect the hearing impaired individuals at large. In order that the hearing impaired shall not be further burdened by this extra tax imposed, the Malaysian National Society of Audiologists (MANSA) is starting an initiative to appeal to the Government for Hearing Aids and Hearing Implants to be 0% GST rated.
2. According to the World Health Organization (WHO), about 5 % of the population is afflicted with hearing impairment. A hearing loss could be congenital (meaning you are born with it) or acquired. Malaysia has moved forward with a good health care system and we are now practically screening all the babies born for any hearing problem. With early intervention, we are enabling individuals born with a hearing loss to be in normal schools. However, they would require the use of Hearing Aids or Hearing Implants. The use of these devices is for a lifetime and the current costs of these devices are generally very expensive. Not every member of the public is eligible to any form of funding. In general, it is costly to purchase Hearing Aids and even more costly for Hearing Implants. With the implementation of GST, if they are made to pay GST at a standard rate, they will need to pay an extra of RM60.00 in tax for every RM1000.00 that they pay for a hearing aid. The average cost in general to purchase a Hearing Aid is RM 3000.00. The hearing aid usually could only be used up to 5-7 years. The average cost of a Hearing Implant is RM 60 000.00.
3. Individuals with hearing impairment on average earn less than their hearing peers and research has shown that they are still avoiding getting help to overcome their hearing difficulties with the use of hearing aids due to the stigma associated with a hearing loss. By imposing extra tax, it will only deter them further and the country will be at a losing end as we would lose out in their work force contributions.
4. In view of the extra burden that we foresee will befall those who are unfortunate to have hearing impairment, we seek your support in our campaign to make all hearing aids and hearing implants to be 0% rated. We would appreciate if you could help us pass this message to your staff, family members, friends, customers and whoever you may deem fit to support our cause by joining to sign this petition.
5. The collection of names will be done until we reach the targeted signatures. Once completed, MANSA will compile all these names and send an appeal to the relevant government agencies for further action. This will show to the authorities that this appeal has the support of the public and should be considered seriously.
We would like to express our appreciation for your help. Please email to mansa.secretary@gmail.com if you need additional information or help.
Thank you.
Darleena Abdul Aziz
President
Malaysian National Society of Audiologists (MANSA)