PETITION AGAINST ZONE CHANGES ON HUNTINGTON DRIVE
133
signers.
Add your name now!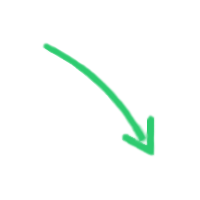 133

signers.

Almost there!

Add your voice!
Maxine K.
signed just now
Adam B.
signed just now
The community of San Marino wholly supported a Moratorium in 2014, there were over 100 letters and over 330 signatures on petitions to support retaining the properties in question as residential and keep from over building on commercial lots!
The Moratorium was put in place to give the Planning Department time to research the properties with zoning discrepancies? There was never talk of zone changes because there would be no need.
Our General Plan was (is) internally inconsistent. It is a State requirement that our General Plan is consistent. It was compiled using an incorrect 1993 map (pictured here), which wrongly zoned these properties as commercial due to their 'Use' variances. The minutes from the General Plan Committee discussed keeping these properties residential and retaining their 'use' variances. This then caused an internal inconsistency between the Land Use Designation Map done in 2003 and the Zoning Map done in 2004. The paper trail that Aldo followed confirmed that none of these properties have ever been zoned commercial. In point of fact records show that only one owner ever applied to change the zoning from residential to commercial and his application was denied due to preserving the neighborhood. These properties have always been residential with use variances. It allows for commercial businesses but with much consideration to the neighboring residential properties.
After the two year Moratorium an owner of one of these properties rallied the other owners telling them that the zoning was going to be changed and they would not be able to run their businesses. Untrue, but it worked to get them upset and come to the meeting and stop the vote! Now all owners are claiming that they never knew that they brought residential properties with commercial variances!
So they have hired an attorney and want the City of San Marino to change the zoning on these properties from residential with commercial variances to fully commercial. I believe that it is the responsibility of each owner to do due diligence on their properties. All variances were recorded with LA Assessors Office.
I do NOT think the City of San Marino should be in the business of changing zones on behalf of anybody, owner or resident. The responsibility of a zone change should be that of the owner alone, using the correct channels, through application and hearings and each property should be taken on it's own merits. To do otherwise could be misconstrued as privilege and set precedent for future owners to ask for the same.
It should be the right of any City if it finds an inconsistency in its General Plan to be able to change it without hindrance.
PLEASE GET EVERYONE IN YOUR HOME WHO AGREES TO SIGN THIS PETITION THE MORE THE MERRIER!!!
THERE IS A MEETING ON SEPTEMBER 14TH 6.00PM AT Crowell Public Library -1890 Huntington Dr, San Marino, CA 91108 - PLEASE COME LEND YOUR SUPPORT - THE CITY COUNCIL NEED TO SEE HOW THE RESIDENTS FEEL!