PETITION ( by VoCRA ) AGAINST THE SPLITTING OF VOLTA REGION
1733
signers.
Add your name now!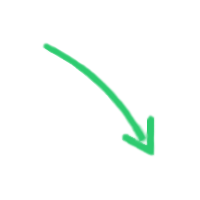 1733

signers.

Almost there!

Add your voice!
Maxine K.
signed just now
Adam B.
signed just now
VOLTA COALITION FOR RESEARCH AND ADVOCACY ( VoCRA)
PETITION AGAINST THE SPLITTING OF VOLTA REGION
On behalf of the good
people of Volta home and abroad ,we wish to draw the attention of H.E Nana Akufo Addo, the president of Ghana to the exercise of regional reorganization simply splitting of regions which Volta is among . Mr. President dividing a loyal region that shared or traces its historical and ancestral background to a common source; How absurd? Volta Region has always been an abode where our loyalties lies.
Mr. President the same reason why Ashanti Region cannot be split is the same reason why Volta Region shouldn't be split either. Give equal respect to Torgbui Sri III, Torgbe Afede and the Asantehene, respectively.
Government should not hide behind the cowardice policy of faster development and implement myopic policies; Mr. President, Volta and Ashanti region ,even a layman looking at the map of Ghana will attest to the fact that Ashanti is greater in geographical size than Volta Region. It's one thing, trying to weaken the strongholds of the opposition before election and another, In the name of rapid development; Every foresighted person will attest to that fact. To us ,the entire Volta Region is a "HOME" for us, dividing Volta is turning son against father, we can't have another ewe speaking region. Mr. President and your Team. Even long before your existence ,Volta our home has been coping with the lies and unfairness from the previous government and before. If we on the street knows that, Volta Region cannot be divided due to the geographical and population size, and you and your team are myopic to this fact, then we are sorry, Don't give citizens the franchise to call your government a myopic and a one coupled up with shortsighted leaders.
We never for once doubted your intelligence, but we wanting Ghana to develop, We equally don't want any division among the Ewes,Guans and Akans in the region. Our priority. In order to speed up development in various regions, there have been certain divisions ranging from district,municipal and metropolitan assemblies to enable rapid development. I don't see how further division of the regions into two would enable rapid development.
If there is anything we should remember, then it should be the words of Bertolt Brecht, "The worst illiterate is the political illiterate, He hears nothing, sees nothing, take no part in political life. He doesn't seem to know the cost of living, the price of beans, of flour, of rent, of medicines; all depends on political decisions. He even prides himself on his political ignorance, stick out his chest and says he hates politics. He doesn't know and care, the imbecile that his political non participation comes the prostitute, the abandoned child, the robber and worst of all, corrupt officials, the lackey of exploitative multinational corporations" Mr. President our region is underdeveloped ,so how can a divided region speed up development. We will welcome any developmental polices but splitting our home before development won't be accepted. We are calling on well meaningful youth of Volta to stand against this absurdity. Don't sit on the fence, and say, Me kam o, egbɔ na wo ka ge. Join the media crusade against this Hogwash ideology . (amuganutome).
Long Live Concerned Volta Youth!
Long Live Volta!
Long Live Ghana!
Sessi Dela Renney
Jean-Claude Koku Amenyaglo
Confucius Caradoc Bedzina (cbedzina@gmail.com)