Petition Against the New Meal Plan-Miami University 2016
2816
signers.
Add your name now!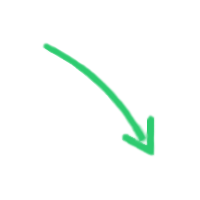 2816

signers.

Almost there!

Add your voice!
Maxine K.
signed just now
Adam B.
signed just now
By signing this petition, you affirm that the proposed meal plan for 2016-2017 school year is not in the best interest of the students and must be revised to provide more flexibility and value for students. Please put your first AND last name to be heard!
What is the new meal plan?
Meal plan is changing from this year to next year. Instead of using declining balance at all dining locations, students will purchase a meal plan that has a specific amount of buffet swipes which will only be available for use at Garden Commons, Martin Dining Hall, Harris Dining Hall, and Western Dining Hall. With these changes comes the transition to continuous operation for buffet locations. This means that the four previously mentioned dining halls will no longer close between meal times, giving students time to eat around their busy schedules. The meal plan levels include a certain amount of declining balance, which can be used at a la carte dining locations like Armstrong, Bell Tower, and Maple Street. While the number of buffet swipes is predetermined, students will still be able to add on declining balance at anytime throughout the semester. Declining balance will also continue to roll over from semester to semester, while buffet swipes will only be valid for the semester during which they are purchased.
Why is it changing?
Dining has heard many complaints about the $1,625 Diplomat Fee over the years. After researching the dining programs of other universities, a new meal plan was created in response. To eliminate this fee, the discounts that students currently receive at dining locations will also be gone. However, the discounts were only there because students had previously paid the $1,625 fee. In reality, students didn't save any money with the discounts, because the money saved never added up to $1,625. With the new meal plan, the price students see will be the price students pay.
How have students been involved?
Associated Student Government has wanted to reform the meal plan for some time because the $1,625 fee has been a common point of contention. A small group of senators met with Dining and HOME representatives twice during the fall semester to advocate for students in the meal plan reform process. These representatives also met with RHA to get their opinion as well. When this meal plan reform process began, students requested that flexibility and value were still evident in the new plan. In conversations with ASG, university officials have advertised this new plan as more transparent, while at the same time misleading students about the reality that the new plan provides less flexibility and value for students. Furthermore, value is one of the largest selling points of this new plan, but the University anticipates and acknowledges that students will not use all of these meals. These meals will not roll over, guaranteeing the University increased revenue from the unused meals. This concept of value is perceived, but will benefit the University more than it will benefit any students.
The new plan is not conducive to the often busy daily life of a Miami University student. The convenience of a la carte locations allow for students to purchase and eat food quickly and efficiently, while buffet locations are more suitable for longer and more relaxed meals. Buffet locations are located on the outskirts of campus and cannot be utilized if students only have 10 or 15 minutes between classes, as most do. Students love the flexibility that our current plan offers and have felt like this new plan is a step backwards. While we appreciate the work the administration has put into creating this plan, we believe the current proposed meal plan is not in the best interests of students and needs additional improvements.
ASG has told the administration that we want to work with them, not against them. However, in meetings with administrators that have worked on this plan, they have refused to acknowledge student criticism of the plan and have deemed any further changes as impossible. We represent the student body and have heard from many of you that this new plan does not work for Miami students. On March 1, 2016 ASG passed resolution SR021545, "A Resolution to Improve The Proposed Meal Plan" by a unanimous vote, stating that we do not support the new meal plan. We want the HOME office and Dining to revisit this plan and allow for greater flexibility. Some ideas that have been suggested include assigning buffet swipes a certain dollar value and allowing students to use them at a la carte locations, or having a to-go option at buffets where you swipe for a box that you can fill up and take with you. If you like these suggestions, or have another of your own, please write it in the comment section of the petition! If you would like more information on this meal plan, mention it in the comments and someone will get back to you. By signing this petition, you are agreeing that as a Miami University Student, you cannot currently support the meal plan without further changes.

Please put your first AND last name to be heard!

If you are a parent or alumni, please say so in a comment!