PETITION AGAINST THE GOVERNOR OF MANDERA
23
people have signed this petition.
Add your name now!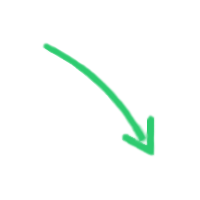 23

people

have signed.

Add your voice!
Maxine K.
signed just now
Adam B.
signed just now
PETITION AGAINST THE GOVERNOR OF MANDERA
Mandera Youth For Justice and Good Governance (MAYOJAG) is lobbyist Think Tank based in Mandera county, we forthwith submit this petition through our chairlady Istarlin Hajji to the Head of State and ultimate custodian of the constitution, His Excellency President Uhuru Kenyatta, The senate, Ethics and Anti-corruption commission, Mandera County Assembly, The Office of Public Prosecution and the Office of Ombudsman. By chronicling this petition we hope to objectively call attention to Institutionalized corruption, incompetence, impunity, clanism, nepotism, cronyism, plunder of public resources as an instrument of self advancement and oppression of the residents of Mandera by the Governor. This petition enshrines the legitimate concerns of the residents of Mandera County against the Governor Ali Roba for abuse of his office and constitutional prerogatives entrusted to him as state officer. The Governor have committed multiple acts of
(a) Malfeasance (The doing of an act that is unlawful, wrong or unconstitutional)
(b) Misfeasance (The improper doing of an act that the Governor might lawfully do)
(c) Nonfeasance(The failure of the Governor to act where duty requires him to act, without sufficient cause, whether wilfully or through malice; or wilful neglect of duty)
The aforementioned governor has prima facie violated the law at county, national and international level, they are serious unresolved questions about Governor's honesty, financial probity, scrupulousness, fairness, reputation, soundness of his moral judgment and his commitment to the national values set out in Article 10 of the Constitution. Inter-alia the Governor has-
(i) Blatantly violated various provisions of the Constitution.
(ii) Contemptuously disregarded Public Procurement and Disposals Act.
(iii) Acted Ultra vires to the provisions of County Government Act.
(iv) Pitilessly watered-down the precepts of the Public Finance Management Act.
(v) Unwarrantedly sidelined the international conventions and treaties ratified by Republic of Kenya.
Pursuant to Article 181 of the Constitution which stipulates the substantive law and Section 33 of the county government act 2012 which clearly enshrine the procedural law for the removal of the Governor, where a member of county assembly may by notice to the speaker, supported by at least a third of all the members, move a motion for the removal of the governor and for the motion to be catapulted to the floor of the senate, votes of least two-third of all the members of the county assembly is required. The ethno-political panorama of Mandera County have defeated the noble intentions of the drafters of the constitution because more than two third of members of county assembly hail from one major ethnic community whose political exigencies are under absolute control of a tribal oligarchy (council of elders), this elucidates why more two third of the current members of county assembly were selected and not elected. Against this background, no member of county assembly from this side of tribal 'tyranny of numbers' can even contemplate moving a motion for the removal of the Governor, even if the Governor has violated the provisions of the constitutions and other subsidiary legislations left, right and centre , least he/she commits arson against his/her own future political prospects.
BLATANT VIOLATION OF THE CONSTITUTION
Contrary to Article 27, Article 73 of the constitution and various provisions of county Government Act, the Governor has shown undue favouritism towards those with whom he has friendships, sons and daughters of those who funded his gubernatorial campaign or those with whom he is related as far as employment to county's powerful dockets is concerned, most of the time this characters are not natives of mandera county, they are exotic breed imported from other facet of the republic to bar the qualified locals and safe-guard the sycophant interest of the Governor and his cronies. The Governor has covertly hired several members of his immediate family, authorizing their assignments and determined their promotions and remuneration. In contravention of the constitution also Governor went ahead to appoint personal staff who had failed to provide copies of their curriculum vitae and academic and professional qualifications as is required by the jurisprudence guiding Mandera County Public Service Board. The offices cited were-
(a)Chief of Staff;
(b) Economic Advisor
(c) Messenger II in the office of the Governor
(d) Tea-Person I in the office of the Governor
The Governor breached sections 59, 60 and 62 of the County Governments Act by creating offices on diverse dates from June, 2013 to April, 2014 contrary to the County Governments Act. According to reliable indoor source from the Governor's office and documentary evidence at our disposal (which we are willing to divulge upon formal request) , the offices created as per the letter dated 25th February, 2014 are unlawful as the offices were not established by the County Public Service Board nor approved by the County Assembly. The offices, which were not competitively instituted are as follows –
(a) Assistant Political Advisor;
(b) Assistant Chief of Staff;
(c) Assistant Economic Advisor
The Governor has breached Article 73 of Chapter 6 of the Constitution which enshrines the guiding principles of leadership and integrity because he lacks objectivity and impartiality in decision making which most of the time is laden on improper motives and corrupt practices, a notorious example in this context is the construction of International Airport in Mandera against the sovereign will, desires and needs of the people.
ABUSE OF OFFICE/GROSS MISCONDUCT
The Governor have established a well structured criminal conspiracy to shamelessly deceive and mislead staffs from Auditor General's office by cooking and concocting false county books of account and financial statements. Inter-alia, Mandera County Youth for Justice and Governance are also in possession of two approved certified copies of cheques made for two staffs from Auditor General's office and one Officer from Integrity House by unscrupulous senior official (whose name we are willing to disclose) from the office of Governor in attempt to swathe the scandalous financial impropriety and criminal embezzlement of the public coffers in Mandera County.
Against the spirit of the constitution the Governor has exercised his powers in an arbitrary, malicious, unreasonable, erratic, capricious and haphazard manner. The Governor has been reported to have harassed, intimidated and shouted at public officers in contravention of the national values and principles of governance set out at Article 10 of the Constitution. Cases of the Governor ridiculing and accusing his subordinate employees of lying and berate them in large group meetings are well documented in our Occurrence Book.
In contravention with Article 73 of the constitution, Mr Ali Roba have failed to exercise public trust in a manner that is consistent with the constitution, have failed to demonstrate respect for his electorate, have failed to bring honour and dignity to the office of the governor, have failed to promote public confidence in the integrity to the office of the Governor, have failed to serve the people but rather he has succeeded in ruling them. Mr Ali Roba lacks honesty in execution of public duties and he lacks discipline and commitment in service to the people of Mandera County.
In contravention of article 56 of the constitution, the Governor have clandestinely formulated diversionary tactics to circumvent and arm-twist the affirmative action programmes designed to ensure that minorities and marginalised groups –
(a) Participate and are represented in governance and other spheres of life;
(b) Are provided special opportunities in educational and economic fields;
(c) Are provided special opportunities for access to employment;
(d) Develop their cultural values, languages and practices; and
(e) Have reasonable access to water, health services and infrastructure.
It is equally paramount to note that the aforementioned minorities and marginalized groups also encompasses small clans from within the Garre community which has been unfairly, unconstitutionally and unjustly sidelined by Governor Ali Roba.
GROSS VIOLATION OF THE PUBLIC FINANCE MANAGEMENT ACT 2012, THE PUBLIC PROCUREMENT AND DISPOSAL ACT AND THE RULES MADE THEREUNDER AND VIOLATION OF THE CONSTITUTION
Governor Ali Roba has trashed precepts of Public private partnership act and relevant provisions of the public procurement and disposal act which enshrine that all projects/tenders should be procured through a competitive bidding process as stipulated under section 29 of the Public Private Partnership Act which provides as follows –
(1) Except as otherwise provided for under this Act, all projects shall be procured through a competitive bidding process.
(2) In procuring and awarding a contract to a private party under this Act, a contracting authority shall be guided by the principles of transparency, free and fair competition and equal opportunity in accordance with the guidelines made under this Act. According to our investigations, no competitive bidding was ever done in Mandera County as tenders are distributed on clan basis, on individuals' proximity and associations with the Governor and amount of kickback one can afford in exchange for the tender. So the entire tendering and procurement procedure in mandera county is a sham, hence the whole process is a naked and stripped illegality.
The Governor has micro-managed Article 201 of the Constitution on the principles of public finance which state that there shall be openness and accountability, including public participation in financial matters. The office of the Governor cannot adduce sole evidence to the effect that indeed public participation was undertaken on any of the platforms established under Section 91 of the County Government Act. The said section provides platforms as- information communication technology based platforms, town hall meetings among others.
Mandera Youth For Justice and Good Governance have also unearth broader scheme by more than 20 Members of Mandera County Assembly and 6 Senior officials of the county (entities we are willing to reveal their identities upon request) who have incorporated companies under names of their wife/ves, brother-in-laws, husbands in order to criminally use their respective niche to grant themselves tenders unprocedurally and unconstitutionally. Governor Ali Roba has facilitated the aforementioned scandalous plot in devious and deceitful attempt to gain clemency and immunity against the oversight role of Mandera County Assembly. Such procurements does not comply with mandatory provisions of the Public Procurement and Disposal Act and its rules, further more it also contravenes the Public Procurement and Disposal Act, Cap. 412A to the core, this is evident in the long title to the Act as "to establish procedures for efficient public procurement".
Section 2 of the Act further states that "the purpose of the Act is to establish procedures for procurement and disposal of unserviceable, obsolete or surplus stores and equipment by public entities to achieve the following objectives- to maximize economy and efficiency; to promote competition and ensure that competitors are treated fairly; to promote integrity and fairness of those procedures; to increase transparency and accountability in those procedures; to increase public confidence in those procedures; and to facilitate the promotion of local industry and economic development
TOTAL VIOLATION OF THE INTERNATIONAL LAW
Ab initio, Pursuant to article 2 (6) of the Kenyan constitution which stipulate that any treaty or convention ratified by Kenya shall form part of the law of Kenya under this Constitution, hence violation of the international instrument that Kenya has ratified is tantamount to violations of the constitution which is the supreme law of the land. One Governor Ali Roba have violated several provisions of the universal declaration of human rights, international convention on civil and political rights, international convention on socio-economic and cultural rights by cuddling discrimination, favouritism, corruption and clanism as far as recruitment into county jobs are concerned by employing his close relatives to various powerful county docket in attempt to consolidate power and siphon public monies for 2017 gubernatorial election, the Governor has dished out county post to alien lad and ladies of his cronies devoid of qualification and competencies locking out the qualified and deserving children of the legitimate and genuine residents of mandera county.
OUR PRAYERS
We counsel the president of the republic of Kenya to suspend the functions of the Mandera County government under Article 192 (1) (b) and appoint an independent commission of inquiry to investigate the conduct of the county government and Governor.
We demand Senator Billow Adan Kerrow to rise to the Occasion and live to the expectation of article 96 (1) of the constitution by representing the interests and aspirations of the residents of Mandera County. 90% of Mandera County electorate have voted for him, so that he will protect and uphold their interests but not to connive and conspire with the Governor and his cronies in their self-seeking, egocentric discourse of making the lives of people of Mandera county miserable by misappropriating, embezzling and misusing public funds. We hereby ask unequivocally the said Senator to either dispense the responsibilities conferred on him by the article 96 of the constitution or resign forthwith.
We unwaveringly demand Members of Mandera County Assembly to cease trampling over article 185 (3) of the constitution and the sister provisions of section 8 and 9 of the County Government Act 2012. MCAs in Mandera County have become synonymous with impunity, corruption, high-handedness, incompetence, misuse of public resource and financial impropriety. We are calling them to limit themselves to mandates and scope of responsibilities that article 185 (3) and section 8 and 9 of the county government act 2012 have conferred on them. Mandera Youth for Justice and Good Governance (MAYOJAG) have recorded several incidents where members of Mandera county assembly have disregarded the doctrine of separation of powers and subjugated, insubordinated, cajoled and coaxed members of county executive committees to improperly and unduly influence their decision to blend their self-centred, narcissistic and unaltruistic interests. Mandera County Assembly have failed desolately in their oversight and legislative role. As such they have failed their electorates and we now demand all members of Mandera county assembly, both elected and nominated to resign with immediate effect for failing in their oversight and legislative role or else process of recalling them shall be initiated by popular mandate.
We are calling upon the office of Controller of Budget, office of Auditor General and the relevant parliamentary committees to institute a thorough and credible forensic investigation and audit into county's books of account. We categorically call upon the office of Auditor General to step up investigation against all the team of auditors send to Mandera County for aiding and abetting in siphoning of public coffers.
We demand ethics and anti-corruption commission to press charges against Governor Ali Roba and his executive for dishing out tenders without following the due process of procurements law. The said Governor has in total disregard of Public Procurement and Disposal Act awarded tenders to members of his close relatives, sponsors of his 2013 gubernatorial election and he has also solicited for kickbacks in order to approve fraudulent procurements. This and many more, makes the Governor complacent in looting of public monies. In addition to systemic corruption, the office of the governor is infested with conflicts of interest that often result in contracts being awarded to political cronies of public officials. These are not cases involving outright bribery but in our parlance, they are evidence of the "culture of clout" and result in hiring unqualified candidates and awarding contracts with "theft written between the lines." It is a pattern of pervasive corruption and a culture of deceit that must be changed if Governor Ali Roba is to provide honest, transparent, efficient and effective leadership.
We remain most objective that all concerns raised herein will be addressed to aggravate further suffering of residents of Mandera County. We are also most obliged to work cooperatively with any agency working to remedy the protests raise herein.
Signed for and on behalf of Mandera Youth for Justice and Good Governance (MAYOJAG)
ISTARLIN HAJJI, Chairlady
MANDERA YOUTH FOR JUSTICE AND GOOD GOVERNANCE (MAYOJAG)