Petition against Public Plazas in Tudor City
79
signers.
Add your name now!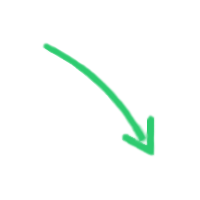 79

signers.

Almost there!

Add your voice!
Maxine K.
signed just now
Adam B.
signed just now
**UPDATE**
Vaidila Satvika (formerly Vaidila Kungys) of DOT advised on Thursday August 9, 2012 that:
"The Tudor City Association let us know yesterday that they are not pursuing this plaza project further at this time so you can consider it tabled. We have no intention to create a pedestrian plaza without a nearby nonprofit to manage it and without a reasonable amount of community support standing behind the idea. Should the TCA and/or residents revive the plaza idea and gain consensus on a plan, feel free to contact us.
We'll have the signs removed soon.
Best,
Vaidila"
Note - The signs were removed the next day.
Thanks to those of you who signed the petition and opposed the placement of Public Plazas within Tudor City by the DOT and Tudor City Association!  This Petition will no longer be updated or require additional signatures and many thanks to the residents and Board Presidents of Tudor City who fought to oppose this invasion of our beloved neighborhood.
________________________________________________________________________________
Following was the petition which was online and signed, which will continue to appear here as a reminder that we must be vigilent against any such attempted invasions of the Tudor City Historic District in the future.
The Tudor City Historic District is a quiet and peaceful, beautiful and distinct neighborhood, home to thousands of residents, protected by Landmark's Preservation Commission designation.
http://www.nyc.gov/html/lpc/downloads/pdf/reports/TUDOR_CITY_HISTORIC_DISTRICT.pdf
 
The NYC Department of Transportation Plaza Program is pushing a plan to remake the streets of Tudor City starting with a remake of the "Cul-de-Sac" within the Tudor City Historical District at the terminus of 43rd Street between The Manor and 45 Tudor City Place, by making it a "Public Plaza". This plan has already been turned down twice by Community Board 6 due it being "vague and very short on details" and would still need to be approved by The Landmarks Preservation Commission, Community Board 6, and various other entities.
 
http://www.nyc.gov/html/dot///downloads/pdf/201203_TudorCity_e-43rd.pdf
 
The Landsmarks Preservation Commission website states:
 
In a nutshell, what are the Commission's regulations? The Landmarks Preservation Commission preserves landmark buildings by reviewing and approving proposed alterations to the exterior of a landmarked building as well as the related features, such as fences and sidewalks. Approval must be obtained from the Commission BEFORE beginning work.
 
See here: http://www.nyc.gov/html/lpc/html/faqs/faq_enforce.shtml
 
Noise from a 24 hour per day/7 day per week Public Plaza will disturb the residents of 3 or more surrounding buildings who already have to deal with noise and echoes from Ralph Bunche Park protestors and UN related police sirens. Any plan to add Public Plazas within Tudor City would help destroy the special character, special historical and aesthetic interest and value of the Tudor City Historic District. Real Estate development continues to take place to the North, South, East and West of the Tudor City Historic District.  

However, there is no need to spend any more precious public funds and resources to destroy the character of this unique neighborhood, nor is there a justification for it.
DOT claims that the Tudor City Cul-de-Sacs constitute "excessive road space". However, there are several important functions which the present cul-de-sac roadway at 43rd St. permits: Placement of garbage and Garbage Truck Pickups for Manor, 45 Tudor City Place, Mission of Bhutan, Tudor Market, Tudor Cleaners, and the restaurant space in 45 Tudor City Place; Food Deliveries to the Tudor Market; Moving Vans for residents moving in and out of Manor, 45 Tudor City Place and Mission of Bhutan; Contractor material Deliveries for Manor and 45 Tudor City Place and Mission of Bhutan; Fire hydrant access and FDNY fire truck access for Manor and 45 TCP and Mission of Bhutan; Police presence during UN Genl. Assy. and at other times; Diplomatic pickup and drop-off for Mission of Bhutan will be impacted; US Postal Service, FedEx and UPS daily truck deliveries will be impacted; Dumpster placement for building renovation projects will be impacted; sewer gratings in the eastern portion of the cul-de-sac provide needed drainage, Con Ed has experienced many serious steam buildup and gas leak problems in the proposed area, NYC Dept. of Sanitation trucks with snowplows place snow in the Cul-de-Sac.
The NYC Plaza Program website states that it seeks to ensure that all New Yorkers live within a 10-minute walk of quality open space, and DOT prioritizes sites that are in neighborhoods that lack open space. There are currently seven (7) parks and plazas within a 1 block radius of Tudor City, which is hardly a lack of open space. How many other streets in Manhattan are within 1 block of 7 parks and plazas? We DON'T NEED OR WANT another one!
www.krvcdc.org/NYCPlaza-project042010.pdf
We the undersigned are vehemently opposed to schemes proposed by NYC Department of Transportation to develop Public Plazas in the cul-de-sacs along 43rd Street, and/or 41st Street, and/or at the southern portion of Tudor City Place , complete with tables and chairs, open 24 hours a day/7 days a week.
Additional details and news concerning the Cul-de-Sacs may be found on the website www.CulDeSacs.org.  
The elected Presidents of ALL the Tudor City co-op buildings have unanimously signed a petition opposing the proposed Public Plaza plan.
A recent public meeting held by the DOT showed widespread opposition to the plan from Tudor City residents:
http://174.129.17.40/20120328/murray-hill-gramercy/tudor-city-residents-protest-public-plaza-plan?r=m/search?num=100 
This petition will be mailed (in snail and e-mail format) to our elected government officials, The Landmarks Preservation Commission, and other interested departments and agencies. If you support our efforts to preserve the Cul-De-Sacs in Tudor City, please add your signature to the this petition. Thank you.
Sponsor
The Residents of Tudor City who love Tudor City just the way it is!
Links