Petition Against Ontario Disability Support Program
27
people have signed this petition.
Add your name now!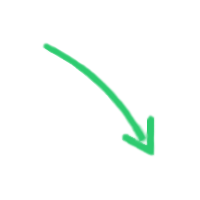 27

people

have signed.

Add your voice!
Maxine K.
signed just now
Adam B.
signed just now
As I'm sure you all know who I am. I have applied for ODSP back in August of 2014. I applied for this program because of the followings:
I have had multiple car accidents that have left me with a brain injury. With that brain injury, I have lost mobility in my right wrist, and have memory problems
I have broken my right femur in my last car accident that limits the amount of standing and walking.
I was diagnosed back in July of 2014 with Ankylosing Spondylitis. This disease causes extreme pain if I do not get my treatment every 4-6 weeks. This medication is given to me by IV and costs $3,386.00 each and every time I go. I cannot afford this with no income.
I have tried to work since my diagnosis, but have been let go for reasons like: I cannot lift the weight that is required, I cannot type the number of words per minute, because of my disability in my right arm, and because I am in constant pain and have to leave early.
The Ontario Disability Support Program officially denied my claim on January 21, 2015 because "We find you do not meet the programs definition of a person with a disability under subsection 4(1) of the ODSP Act, 1997." I searched this subsection of the ODSP Act up and here's what it says:
4.(1)A person is a person with a disability for the purposes of this Part if,
(a) the person has a substantial physical or mental impairment that is continuous or recurrent and expected to last one year or more;
(b) the direct and cumulative effect of the impairment on the person's ability to attend to his or her personal care, function in the community and function in a workplace, results in a substantial restriction in one or more of these activities of daily living; and
(c) the impairment and its likely duration and the restriction in the person's activities of daily living have been verified by a person with the prescribed qualifications. 1997, c.25, Sched.B, s.4(1).
I applied for an appeal on that same date and I sent in copies of medical documentation from the hospitals that I was treated at from my car accidents, documentation from three hospitals here in Toronto, where I was diagnosed with Ankylosing Spondylitis, and a recommendation that I should be on ODSP from my family doctor here in Ontario.
As on April 1, 2015 the Adjudication Unit (Internal Review Board) officially denied my claim. I will be appealing that decision before the deadline of May 5, 2015. I am needing the support of you the people of Ontario and Canada. This petition will show that I am in desperate need of help. If the final appeal fails, I have no idea what to do. I will sending a letter to Premier Kathleen Wynne, the Prime Minister Stephen Harper, and to all of press (CTV, City, CBC, etc.)
But with the help of you the people, I believe that ODSP will have no choice but to change their decision.