Petition against granting refugee status to Mr. Akos Kertesz
152
people have signed this petition.
Add your name now!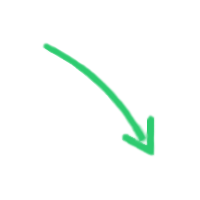 152

people

have signed.

Add your voice!
Maxine K.
signed just now
Adam B.
signed just now
We the undersigned law-abiding, taxpaying and loyal Canadian citizens object to Mr. Akos Kertesz of Hungary, potentially requesting or actually requesting refugee status in Canada. 

Mr. Akos Kertesz of Hungary, for fifty (50) or more years received innumerable honours, decorations and benefits, while serving a dictatorial regime, from which most of us became refugees and found a home in Canada. For example the 1956 Revolution and War of Liberty and its aftermath. His slanderous statements about the Hungarian nation, and Hungarians in general appeared in the Hungarian-US weekly Amerikai Nepszava on August 29, 2011, which contained the following (translation): "Hungarians were genetically prone not to take responsibility for their actions. Hungarians are genetically subservient. They do not feel the slightest remorse for the gravest of historical crimes, they shift their responsibility to others and always put the blame on others. They happily wallow in the puddle of dictatorship, grunt and gobble up the swill, and don't want to realize that they will be stabbed in the back. They are unable or unwilling to learn. They envy and, if possible, kill those who succeed in life through work, learning and innovation. Today, only the Hungarians can be blamed for horrors of World War II, the Holocaust, as the Hungarian nation remained the only one which, unlike the Germans, had failed to admit, confess and repent for their sins." From the above quotation it is crystal clear that he is a racist individual against his own nation, which not only accepted him but acknowledged his talents by granting him high distinctions. 
His published derogatory statement about his own nation and fellow countrymen are clearly racist of the worst kind. What makes him better or places him over and above millions of his compatriots? Mr. Akos Kertesz now appears to want to avoid the consequences of his misdeeds and may seek asylum in Canada at Canadian taxpayers' expenses. He would receive untold benefits free, such that the regime he served not only denied to us, but often made us homeless refugees. An intolerant person such as Mr. Akos Kertesz, has no place in Canada within our Multicultural society. Therefore, we object most strenuously against the Canadian Government granting refugee status to Mr. Akos Kertesz, Hungarian citizen.
Signing this petition is obviously free. Please note that after filling your details and clicking the "Sign now" button below, a window will automatically appear, allowing you to make donations to the American website hosting this petition. Please note that these donations are not collected by the sponsors of the petition, but the provider of this website. If you do not wish to donate any amount, please just close the entire window appearing after this site: your signature will still go through WITHOUT any donations. Thank you for your understanding and support.    
Links