Petition Against Fueled Farm Brewery- Middleburg, VA
456
signers.
Add your name now!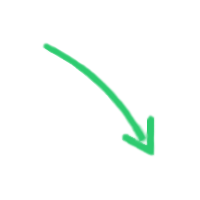 456

signers.

Almost there!

Add your voice!
Maxine K.
signed just now
Adam B.
signed just now
An update as of 28 AUG. 2020:

Having become aware of the depth of heart-felt concerns of the community, Scott Buzzelli and Brian Yarnal have withdrawn their application for an ABC license to develop a farm brewery and event center just outside of Middleburg.
The 449+ people on the petition against the proposed Fueled Farm Brewery, and the official and unofficial objectors who filed oppositions at the Alcohol Beverage Control Board, wish to thank and applaud Scott Buzzelli and Brian Yarnal for doing the right thing and putting our Middleburg community first. This shows they are good citizens, mindful of the heart-felt concerns of their community and neighbors.
Scott Buzzelli' Message:
Dear Neighbors, I have received the petition, read your candid remarks, and am moved by the concerns of our community. Brian Yarnal and are rescinding our ABC application for Fueled Farm Brewery and will terminate development of our project. Our motive for the local farm business was to provide our community with a family friendly place to fellowship and unite. It was certainly never intended to divide, nor jeopardize the many wonderful relationships that we have established through the years. The town of Middleburg and its residents are very important to me. As I want to uphold God's highest calling to love one another and live at peace with your neighbors, I feel this decision is in the best interest of us all. We appreciate you communicating your earnest concerns for our town. Sincerely,
Scott Buzzelli----
Our Original Petition:

We strongly oppose the proposed Fueled Farm Brewery located just east of Middleburg between Sam Fred Road and Carters Farm Lane. The developers, Scott Buzzelli, a partner at Middleburg Real Estate-Atoka Properties, and Brian Yarnal, plan to establish a so-called farm brewery, with parking to accommodate up to 150 cars and hundreds of guests, and convert existing homes into an event center and overnight accommodations.

The proposed site is adjacent to TWO parks and a potential Public-School Site (owned by Loudoun County). The proposed site is under 10 acres and surrounded by small farms and residences.

This operation, including the likelihood of outdoor music, in an area zoned rural residential would ruin the peace and quiet currently enjoyed by nearby homeowners and farmers. It would reduce the value of these and other properties on the Route 50 corridor into Middleburg and would add to the ever-increasing traffic on this road.

While characterized as a farm brewery, the proposed operation is essentially a bar. This is not a farm, and brewery operations aren't secondary to any actual farm use. The developers intend to bring in beer produced elsewhere, and it is unclear if and when they will actually brew any significant amount of beer at the site. If this so- called "farm brewery" were allowed, then similar operations could open most anywhere in our area -- regardless of zoning, harm to neighbors, and the safety of our community and children.

As of mid-August, a growing number of residents are opposed to the Fueled Farm Brewery license application now under consideration by the Virginia Alcohol Beverage Control Authority (VABC). The Town of Middleburg filed an extensive list of concerns with the VABC including potential impacts on the neighbors and the town; unanswered questions about the scale of the operation; misrepresentations made by the applicants; and, questions about whether the developers have been "dealing in good faith."
If approved, this proposal would be the latest in the growing collection of winery, event center and distillery operations on Route 50 leading into Middleburg. As deeply concerned citizens, we ask our public officials to protect our community and the town's rural and historic charm by preventing this highly undesirable development.
You as local citizens need to be informed, so please read the latest articles on this project:
https://loudounnow.com/2020/05/15/middleburg-area-brewery-plans-march-2021-opening/

https://loudounnow.com/2020/07/10/middleburg-council-expresses-concern-about-proposed-brewery/

Please sign the petition and help us to stop this farm brewery from getting approval.