Petition Against Extra Tuition Fee !
13
people have signed this petition.
Add your name now!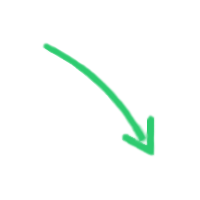 13

people

have signed.

Add your voice!
Maxine K.
signed just now
Adam B.
signed just now
In early November 2012, some non-EU students in the MSc in Communication Studies: New Media and Society in Europe programme received in their VUB webmail box a message from the Student Administration Center (SAC) stating that they supposedly owed an extra tuition fee payment. Since these students had paid the full amount requested of them during enrollment, they reported the problem to SAC, where they were informed that this extra payment referred to the ''administrative costs' (the fixed amount) of the preparatory courses. Therefore, according to them, it was not a mistake but a rule of the VUB, and these non-EU students are required to pay the amount stated in the email. If this fixed amount for preparatory courses is a rule of VUB, why were we, non-EU students, not informed about it during enrollment and billed the ''appropriate'' amount of tuition fees at the first occasion? Why did it take around two months for us to be notified? If the tuition fees we paid during the time of enrollment were not supposed to be definitive, how can we trust VUB and believe the university will not ask us for further payments in the future? Some of these affected non-EU students contacted SAC via e-mail and got a response many days later, just to confirm what they already knew: that the extra payment referred to the fixed amount of the preparatory courses, which are an extra programme and not part of the master, as we always believed. But how can it be considered as an extra programme, since we will not have two diplomas and two degrees at the end of the academic year? SAC also responded that this information (about how tuition fee is composed) is in a document called "Teaching and Examination Rules", art. 63§3, annexed to the VUB website. However, we students are not provided with this document when we sign the "diploma contract" and the text of the mentioned article is not clear about it. As of this month, more non-EU students with preparatory courses received the same e-mail warning for the payment of extra tuition fees and also got the same answers from SAC when reporting the problem. We consider this an unacceptable situation, since it was a communication mistake on the part of VUB, which failed to inform international students in due time about the exact amount that they had to pay for tuition fees. Many of us even contacted the VUB before coming to Belgium to know the exact amount of the tuition fees in order to get prepared for the payment and we were not given any information about the extra administrative costs of preparatory courses. We, as students, believe in what we are told, especially if the information is given at the moment of our registration procedure by VUB personnel. We cannot be punished, months after paying the amount we considered definitive, for a failure committed by the university. We hope you agree with us that it makes no sense and it is unfair not to inform students from the start, before registration and the first payment has been made. We also do hope that you consider our arguments and do not make us pay months later for a rule we were not aware of because VUB neglected to let us know.