Join the PAC Petition Against Current S.F. Dog Walking Legislation
39
people have signed this petition.
Add your name now!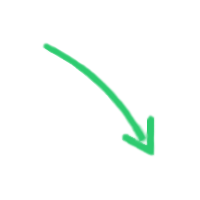 39

people

have signed.

Add your voice!
Maxine K.
signed just now
Adam B.
signed just now
Current San Francisco Dog Walking Legislation is Vague and Ambiguous.

Do you feel misrepresented by Pro-Dog and S.F. Dog. Do you feel let down by Supervisor Scott Wiener and misrepresented by him to the GGNRA.
Well then Join The PAC, fight back and be heard! 
WE ARE FILING AN INJUNCTION TO STOP THE CURRENT LEGISLATION
Petition Against Current San Francisco Commercial Dog Walking Regulations 
(to go into effect 7/1/13) 

Lacks Environmental Impact Study: Ex. 1.) The wear and tear on parks 2.) The unmanageability of walking 8 or more dogs, not exceeding 15 dogs. 3.) Proof that current techniques of walking, training, and transporting dogs for the past 20 years being used are harmful to dogs. 4.) Current legislation is based upon lack of survey and involvement of existing "commercial dog walkers" and " Trainers using other training methods " and their valuable opinions. Past meetings during midday business hours when dog pros are working over the past 18 months has proven inaccessible, and non fruitful for those unable to attend. 5.) Who is the director of SF Animal Care and Control? And, what qualifies former city attorney Rebecca Katz to approve/ disapprove the requirements for commercial dog walking, set guidelines for apprenticeships and decide who can become a permit holder? What personal experience does she have in dog walking/training/handling, and what credentials does she hold that qualify her in animal welfare dictation. As stated in current proposed legislation, the director of ACC is the one who holds the key to your permit. This current legislation gives A.C.C. Unlimited Power. There is no visible data to support any purpose for legislation. Abandoning the original idea's and concern's for which was to be used as the platform for writing this law in the first place. Which was to ensure that the Department Park and Recreation had monies to maintain the public parks. Not give money to A.C.C. This is a huge disappointment as it has been 18 months now and this is what as been written into law, without input from others or review from the public. 
We also find it to be a Direct violation of ones 1st Amendment Right, once a permit is issued. As stated on page 8 in the current legislation, anyone with a permit waives their rights, is subject to unlawful detainment possible search/ seizure of vehicle if officer suspects you are not in compliance with permit rules. Furthermore putting your property, client's dogs and personal dogs in harms way if officer "feels" that you are not in compliance. Also, setting a platform for non-commercial dog walkers and unsuspecting citizens with four or more dogs to get detained by A.C.C. or S.F.P.D., and unreasonably questioned based on their dog transportation methods, training technics or leisurely outings and while providing dog care for themselves or friends. It is also unconstitutional to endorse one type of training technic, making it the sole required method of training or handling of dogs to obtain a Commercial Dog Walking Permit in San Francisco, also requiring proof of Certification from SPCA or Dog Tec only. Thus endorsing these technic's. Which are solely positive, food based, technic's which are dangerous and narrow minded, having set the dog training industry back decades. 

Proposes interference of economic advancement (in an unstable economy) as such: The demand for $1 million liability insurance. Egregious amount for this policy is up to $3,000 per year for small time companies. (When most pro dog walking companies currently sign a liability waiver with clients and have substantial property/auto/business policies already.) The proposed 4 dog limit now drastically cuts the suggested 8 dog limit, therefore impacting business owners profits by half, dramatically reducing their income, losing sight of the original proposed platform to make our parks a safer place. This will inevitably force dog walkers to charge more for dog walks, boarding and taxi services, making for a potentially unaffordable service for San Francisco residents, and causing more potential problems with dog ownership and rising behavioral issues amongst their dogs. 
Lastly A.C.C. is a  "Kill shelter " with a history of going after those they do not like in the community, They have a history of investigating complaints on a bias by bias bases only.

A history of senselessly euthanising innocent dogs. Going after people with types of dogs they don't like. ( See: Where is Charlie Now ) They have a history of fabricating event's, making up stories, and falsifying documention to further their personal causes. They have no real understanding of canine behavior and look first to euthanization of dogs as a sole solution rather than looking out ward to  " SEVERAL Rescues " who have pleaded with both A.C.C. and the City and County of San Francisco to advance towards a " NO KILL " Shelter. Rescues who have offered to take in dogs, rehabilitate and re-home them. One might ask?? What is wrong with Rebecca Katz, Kat Brown and Vicki Goldbach, that they should have such distain for animals and those who care for them?
Simply put: Your Dog as well as Your rights as a dog trainer, or dog handler and dog owner are in danger under this new Law, with what is now Unlimited Power being given to A.C.C. Promoting and Endorsing one of the most ineffective dog training technic's and making it the required Law should you choose to train, handle or walk dogs in San Francisco Commercially, next it will be to even Own a Dog. 

We the undersigned - dog walkers, caretakers, boarders, handlers, owners, etc. agree: 
Name , E-mail, Zip

Links