Petition Against Condensed Semester
144
signers.
Add your name now!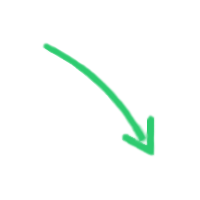 144

signers.

Almost there!

Add your voice!
Maxine K.
signed just now
Adam B.
signed just now
Mrs. Thorne,
In speaking with many other students there is an increasing amount of concern about next semester. I know this was not your decision, however in an attempt to be taken seriously we decided you would be the best candidate to represent us. Below is not an exhaustive list and is in no particular order, but it contains the main grievances held by many students, who will also be listed. Our hope is that by you reading this we will be sufficiently heard and that you would represent us to the appropriate parties.
We are paying for a full semester. This includes full room and board as well as full classes. The condensed semester means dropped assignments and a significant amount of time where the dorms would normally be full, but will not be. With both our education and living facing a significant decrease in quality, there should be a decrease in the cost. If this is a matter of keeping the doors of TFC open, then the students should not be the ones picking up the slack. We are not donating to TFC, we are paying for our education and to live here.
Many students use the school year as a guarantee of food and housing. By cutting the semester short, students with poor or nonexistent home lives suffer immensely.
There was no transparency whatsoever with this decision. Professors were out of the loop as well as students. Furthermore, by waiting so long to make such a decision, it feels as though it was hoped that it would fly under the radar. This feeling is further compounded by the method in which this email was sent, which was from a "noreply" address that is normally used for mass communication. With the weight of such a decision affecting the lives of students so heavily, this should have been communicated much more professionally and openly.
Mental health on campus has suffered greatly. While the attempt to give time for rest by allotting days for time off is appreciated, it is far from sufficient. The amount of students who have claimed to suffer from 'burnout' is staggering. Ask any student "How are you?" for the last several weeks and the answer will be some form of "extremely stressed" and "exhausted." One semester of this is enough. Many students are left wondering how they will be able to handle next semester and if they should even consider coming back.
Because of the conditions, many students find their grades suffering greatly. This means lower GPAs, failed classes, and, ultimately, more money that must be spent. Lower GPAs mean lower scholarships, failed classes means students must retake them, and a number of failed classes means that students may potentially need an extra semester to graduate. These circumstances create an environment in which students are set up to fail and go further into debt. TFC must do more to promote the success of their students in the midst of the situation.
There has been no transparency with the COVID situation on campus. How many students have been positive compared to not? How many of those students have gotten seriously ill? Are the number of students going to the hospital this semester higher than average? Does TFC even track how many students are hospitalized due to accidents or illness on campus? The lack of answers to such questions is a failure on part of the leadership and has created a secrecy culture that we are no longer willing to tolerate.
The lack of attendance policy makes staying motivated extremely difficult for students. In a vacuum this may be manageable, but on top of the stress of the condensed semester and the general stress of uncertainty relating to COVID, this becomes a serious issue. Even students who would self identify as "good students" found this to be a struggle this semester.
Our desire is to create better communication between students and leadership. Obviously, we care deeply for the safety of students and faculty on campus, and by no means wish to take the COVID situation lightly. We believe there must be a better solution to dealing with this safely while also addressing the above issues in some way. Attached are a list of signatures of students who have read and agreed with the above statements.