Petisyen kepada kerajaan Malaysia untuk menghentikan mengusir pemohon suaka Uyghur dan pelarian:
Show your support by signing this petition now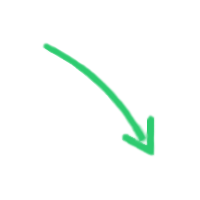 3

people

have signed.

Add your voice!
idoliduh
signed recently
kaori yoshikawa
signed recently
[Bantahan Petisyen itu]
Parti Komunis China yang memohon sebagai pelarian di negara-negara ketiga yang dihantar pulang oleh negara-negara ketiga. Undang-undang Antarabangsa mengambil prinsip Bukan refoulement dan melarang deportations dan pelarian yang dapat hidup dengan bebas akan terancam jika dihantar pulang ke negara asal . Kami membuat petisyen kepada kerajaan Malaysia tidak menjalankan pengusiran yang bertentangan dengan ibu Antarabangsa.
Uyghurs menyeberang dari China
Sejak rusuhan di Urumqi pada tahun 2009, Wilayah Autonomi Xinjiang Uyghur, penindasan terhadap Uyghurs oleh kerajaan China telah bertambah buruk. Atas sebab-sebab di atas,bilangan Uyghurs melarikan diri ke negara-negara asing semakin meningkat. Destinasi popular di Asia Tengah dan negara-negara Asia Selatan dari sebab pengangkutan yang lebih mudah dari China dan dalam banyak kes, Uyghur pemohon suaka dan pelarian tinggal di negara-negara Asia waktu itu sehingga mereka mendapati Amerika atau negara-negara Eropah yang menerima mereka sebagai pendatang yang sepatutnya. Walau bagaimanapun, kerajaan China memalsukan bahawa pemohon suaka dan pelarian adalah penjenayah dan meletakkan tekanan ke atas kerajaan-kerajaan negara-negara bahawa orang-orang yang memohon sebagai pelarian untuk mengusir mereka kembali ke China. Deportasi Uyghur pemohon suaka dan pelarian digalakkan oleh hubungan aktif ekonomi antara China dan negara-negara Asia.
* Disember 2009 kerajaan Kemboja menghantar pulang 20 Uyghurs termasuk 2 kanak-kanak. UNHCR telah berunding dengan beberapa negara yang boleh menerima mereka sebagai pelarian.
* Mei 2011 Kazakhstan menghantar pulang En. Ershidin Israil, yang telah diiktiraf sebagai pelarian oleh UNHCR.
* Julai 2011 Pakistan menghantar pulang 5 Uyghurs termasuk 2 kanak-kanak dan Thailand menghantar pulang 1 Uyghur.
* Ogos 2011 Malaysia menghantar pulang 11 Uyghurs.Selain dari di atas, Uzbekistan, Kyrgyzstan, Vietnam, Laos danbeberapa negara lain telah menghantar pulang Uyghurs ke China padatahun-tahun kebelakangan ini. Daripada kes-kes yang lepas, ada kemungkinan bahawa Uyghurs dihantar pulang boleh menghadapi pemenjaraan jangka panjang atau hukuman mati.
Pematuhan dengan Peraturan Antarabangsa
Kerajaan China telah menahan kebebasan bersuara dan melanggar hak asasi manusia terhadap warga negara China yang mempunyai pendapat yang kritikal tentang kerajaan China. Ia merupakan pelanggaran maut Piagam Bangsa-Bangsa Bersatu (PBB), yang China berkhidmat sebagai salah satu daripada ahli-ahli tetap, dan perlembagaan dan undang-undang China. Mengusir orang-orang pelarian politik adalah melanggar Konvensyen terhadap prinsip Penyeksaan, Bukan refoulement (yang melarang pembuangan pelarian ke dalam kawasan di mana orang yang mungkin sekali lagi tertakluk kepada penganiayaan) dan undang-undang antarabangsa yang serupa. Negara-negara Asia yang menghantar pulang pelarian Uyghur dan pemohon suaka berhak menerima tuduhan bahawa mereka menggunakan kehidupan Uyghurs 'sebagai alat tawar-menawar untuk mendapatkan keuntungan ekonomi sebagai balasan. Sebagai sebahagian masyarakat antarabangsa bahawa nilai-nilai keamanan dan hak asasi manusia, kami meminta kerajaan Malaysia untuk mengambil dasar diplomatik untuk menghormati hak asasi manusia dan mematuhi peraturan-peraturan antarabangsa.
[Petisyen kepada Kerajaan Malaysia]
Kami meminta Jawatankuasa Hal Ehwal Luar Negara Kerajaan Malaysia atau jawatankuasa yang berkaitan untuk mengadakan majlis untuk membincangkan perkara-perkara berikut. 1. Hentikan pengusiran pemohon suaka politik dan pelarian kembali ke China kerana ia adalah pelanggaran maut undang-undang Antarabangsa.
2. Memberikan jagaan orang-orang pemohon suaka politik kepada UNHCR atau mana-mana organisasi yang setara jika kerajaan tidak mempunyai kapasiti untuk menerima mereka.
It is the modified version of `A petitions to Japanese government to encourage Asian countries to stop deporting Uyghur fugitives' created by Japan Uyghur Association, an association supporting Uyghur Muslims in China. The unjustified deportation was carried out by Malaysian Government and I believe it's our obligation to support Uyghurs from human right's point of view.
Petitions to Malaysian government to stop deporting Uyghur asylum seekers and refugees.
[Objection of the Petition]
Uyghurs who have succeeded to escape from suppression by the Chinese Communist Party seeking for asylums in third nations are being deported by the third nations. The International Law takes the principle of Non-refoulement and it prohibits the deportations and displacements of the refugees' whose lives and freedoms could be threatened back in their home country. We make a petition to the government of Malaysia not to carry out deportation that is against the International principal. Uyghurs defecting from China Since the riots in Urumqi in 2009, the Capital of `Xinjiang Uyghur Autonomous Region`, the suppression against Uyghurs by the Chinese government has been worsened. For the reason above, the numbers of Uyghurs defecting to foreign countries are increasing. The popular destinations are the Central Asia and South Asian countries for the easier transportation reason from China and in many cases, Uyghur asylum seekers and refugees stay in those Asian countries temporally till they find Americas or European countries that accept them as proper migrants. However the Chinese government falsify that these asylum seekers and refugees are criminals and put pressures on the governments of the countries that people are applying asylums to deport them back to China. Deportation of Uyghur asylum seekers and refugees are promoted by active economic relationship between China and Asian countries.
* December 2009 Cambodian government deported 20 Uyghurs including 2 children. The UNHCR was negotiating with several countries that might accept them as refugees.
* May 2011 Kazakhstan deported Mr. Ershidin Israil, who was recognized as a refugee by UNHCR.
* July 2011 Pakistan deported 5 Uyghurs including 2 children and Thailand deported 1 Uyghur.
* August 2011 Malaysia deported 11 Uyghurs.
Apart from above, Uzbekistan, Kyrgyzstan, Vietnam, Laos and some other countries deported Uyghurs to China in recent years. From the past cases, there is a possibility that the deported Uyghurs can face the long-term imprisonment or death sentence.
Compliance with the International Rules
Chinese government has restrained the free speech and violating the human rights against Chinese nationals who have critical opinions about Chinese government. It is a fatal breach of Charter of the United Nations, which China serves as one of the permanent members, and China's constitution and law. Deporting political refugees is violating Convention against Torture, principle of Non-refoulement (that forbids the expulsion of a refugee into an area where the person might be again subjected to persecution) and similar international law. The Asian countries that deported Uyghur refugees and asylum seekers deserve the accusation that they used Uyghurs' lives as a bargaining tool to obtain economical profit in return. As a part of the international society that values peace and human rights, we request Malaysian government to take diplomatic policy to respect human rights and comply the international rules.
[Petition to the Government of Malaysia ]
We request the Malaysian Government's Foreign Affairs Committee or related committee to hold a council to deliberate the followings. 1. Stop deporting the political asylum seekers and refugees back to China since it is a fatal breach of the International law.
2. Pass the custody of those political asylum seekers to the UNHCR or any equivalent organization if the government does not have the capacity to accept them.
Links