PETISYEN BANTAHAN KENAIKAN DAN TAMBAHAN YURAN SEKOLAH SIMDE 2017
80
people have signed this petition.
Add your name now!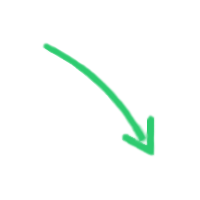 80

people

have signed.

Add your voice!
Maxine K.
signed just now
Adam B.
signed just now
PETISYEN BANTAHAN KENAIKAN DAN TAMBAHAN YURAN SEKOLAH SIMDE 2017
بِسْمِ اللهِ الرَّحْمٰنِ الرَّحِيْمِ
السَّلاَمُ عَلَيْكُمْ وَرَحْمَةُ اللهِ وَبَرَكَاتُهُ
Ibubapa/ penjaga pelajar yg dihormati,
Perkara di atas dengan hormatnya dirujuk.
Kami mewakili ibubapa sekelian dalam Persatuan Ibubapa dan Guru Sekolah Integrasi Darul Ehsan (PIBG SIMDE) ingin mendapat tandatangan para ibubapa / penjaga yang TIDAK BERSETUJU dengan kenaikan dan juga tambahan yuran persekolahan SIMDE.
Kami akan membawa petisyen ini bersama beberapa cadangan untuk meringankan bebanan para ibubapa/ penjaga dan pada masa yang sama dapat membantu pihak SIMDE pada masa akan datang.
Petisyen online ini aktif dari 23 hingga 25 November 2016 untuk membolehkan kesegeraan urusan PIBG dengan pihak SIMDE dan Yayasan SAMDE.
Sokongan ibubapa amat kami hargai. Semoga Allah permudahkan usaha ini.

* Untuk mendapat maklumat yang lengkap, sila nyatakan nama penuh anda beserta dengan nama dan kelas anak semasa sign petition ini.