Peticion - Dr Nail Draga - Apel Publik Presidentit Vujanoviq për falje
373
people have signed this petition.
Add your name now!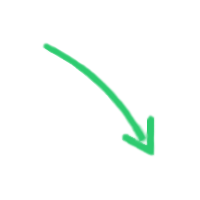 373

people

have signed.

Add your voice!
Maxine K.
signed just now
Adam B.
signed just now
Këtë Peticion e kanë nisur fillimisht një grup i kolegëve nga sektori civil dhe një grup intelektualësh, duke u nisur nga paradoksi se sot po vuan dënimin një intelektual i mirëfilltë, i padënuar deri tani dhe me gjendje shëndetësore të rënduar, kur dihet mirë se për keqpërdorime detyre me përmasa marramendëse të qindra të tjerëve, që për pasojë kanë pasur shkatërrimin e pasurisë publike, falimentimin e ndërmarrjeve dhe papunësinë e lartë, por askush nuk u ndëshkua me burg.
Dr Nail Draga është shkencëtarë me biografi impozante mund te shihni (KËTU).
Me këtë Peticion nuk vejmë në pyetje procesin gjyqësorë as ligjin, por vetëm kërkojmë drejtësi për hirë të dinjitetit tonë dhe për të rikthyer besimin në institucionet e Shtetit.
Për këtë arsye, ne të nënshkruarit ju lusim juve i nderuari Kryetarë Vujanoviq të ndërmerrni një akt mëshire ndaj Dr Nail Draga, dhe të ia falni atij dënimin.
----------------------------------------------------------------------------------------------------------------------
Ovu Peticiju pokreću kolege iz civilnog sektora Ulcinja i grupa intelektualaca, polazeći od paradoksa, da danas izdržava zatvorsku kaznu jedan primjereni intelektualac i naučni radnik, ugledni građanin koji dosada nije osuđivan, uz to narušenog zdravlja (srčani bolesnik), kada smo svi mi svjedoci da zbog teških zloupotreba službenog položaja stotinak drugih, danas u Ulcinju imamo ogromnu štetu nanesenu javnom interesu -svojini, propala preduzeća i zatvaranje radnih mjesta, kao posljedicu, a da za to niko nije odgovarao.
Dr Nail Draga je naučnik impozantne biografije (OVDJE).
Ovom Peticijom ne dovodimo u pitanje sudski proces niti zakon, ali tražimo pravdu u ime našeg dostojanstva i u ime povratka povjerenja u institucije Države.
Zbog toga, mi potpisnici, molimo Vas uvaženi Predsjedniče Vujanoviću, za čin milosti prema Dr Nail Dragi, tako što će te ga pomilovati od daljeg izdržavanja kazne.