Pet grooming is essential
2044
signers.
Add your name now!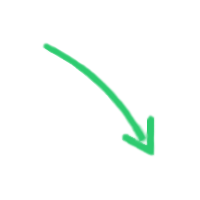 2044

signers.

Almost there!

Add your voice!
Maxine K.
signed just now
Adam B.
signed just now
This petition is to serve those without a voice. It is for the welfare and care of animals who need regular grooming. These pets we love, are members of our family, sleep on our sofas, beds and lay on our laps. They have no voice. Our pets play with our kids and cause us great happiness - they need our help.
If you believe pet grooming is essential, we urge you to help by both signing and sharing this petition. Pet owners and groomers have a multitude of concerns if this lock down carries on for months at a time. Pets are at risks of unneeded health problems and owners could face large vet bills if pet groomers not allowed to help with their pet grooming needs. Professional pet groomers help in prevention. Below you will find a synopsis of health and wellness issues that our pets are exposed to as a result of this blanket, blind, ignorant, uninformed shut down of service provision.
What is pet grooming? It is one of the basic fundamental needs of your pet to remain healthy. Why? We as pet groomers perform the necessary grooming to maintain your pets health. We provide care, maintenance and health grooming that, if left deemed NON-ESSENTIAL will lead to the unnecessary and avoidable neglect, suffering and possible death of the pets in the care of owners who love them but are unable to access proper services for them. Pet groomers are at the forefront of animal health. Our job is not just for aesthetics...groomers are ESSENTIAL to the health and well being of pets. Pet groomers PREVENT health problems, catch things like eye and ear issue, skin infections and lumps bumps, cysts, thyroid problems and even cancer, sooner than some owners. A pet groomer's job cannot easily be done by pet owners. They help with pet's hygiene and so much more.
Many dogs are some form of poodle mix - combination coat. Breeds with short noses and large eyes get over grown faces. If eye and facial hair is left unattended the result can be corneal ulcers, infections, loss of vision, loss of an eye and blindness. The other issue is pet owners trying to help and poking the eye out or cutting their pet with the scissors. Most owners can manage some grooming but not everyone has the confidence to do this type of grooming themselves.
Most pets have been left long for the winter months to help keep them warm or their grooming has been extended for the same reason. Many of our clients have pets that are in need of weekly veterinary prescribed medicated baths, to treat and/or prevent severe allergies and/or skin infections. Pet groomers have weekly scheduled appointments for pets that have incontinence issues and need to be kept sanitary in order to prevent infections. Many pets require regular cleaning/shaving of their rear end to prevent the buildup of faeces and anal gland abscess. Pet groomers have pets that need nails done every 3-4 weeks so they don't scratch and harm children or elderly owners. Pet groomers have dogs/cats in monthly to prevent matting, impacted fur and over grown coats that easily become un-manageable, resulting in skin problems - dermatitis, rashes, staff infections, hot spots, ring worm and pain! etc. Other health consequences such as heat stroke, skin laceration/separation, raw, bleeding skin that smells and attracts parasites, like maggots and mites. Thick matted coats harbour moisture, fleas, ticks, fungus and bacteria. A severely matted pet or a pet that is unaccustomed to being matted can exhibit behaviour issues! Sometimes the only way of telling you something is wrong is when your beloved stops behaving like the pet you love - the one who wags his tail when he sees you and plays with your kids starts to cower, hide or snap at you because you petted them somewhere sore and painful. The humane society cases you see on tv, you tube, facebook and from groomers groups are examples of what will happen if these pets don't get the help from professional groomers.
Pet groomers provide sanitary trims - bum, groin, penis and vulval areas. If they are left unattended fecal matter sticks preventing the pet from defecating properly. Uriatic acid from pee can cause urine scalding, urinary tract infections and yeast infections. Even their nails can grow longer and start growing into their paws making walking very painful. Matting in the pads forms rock hard lumps of fur. Pets can be a petri-dish for bacteria and other unpleasant consequences that can be transmitted to people! - especially if left for months on end without professional services. Not every owner is able to prevent these things themselves. Groomers are here to help those who can not.
Grooming Salons have the ability to control the exact number of clients they have at any one time under their care. Pet groomers regularly schedule one client for drop off and pick up at a time, thus limiting client to groomer and client to client contact. Which in turn, makes social distancing an easier task for groomers than other professions. Grooming pets and people hair styling are two vastly opposing professions!
Groomers spend countless hours and years of training to perform their job and we have witnessed attempts of owners trying to groom at home, resulting in mild to severe injury to their pets. Many owners cannot physically bathe and/or brush their pets, or safely trim nails let alone fur. As it currently stands, it could go on over 6 weeks! Many pets are already overdue on their grooming, and many are into missing their second and third grooming sessions, meaning that some pets have not been a groomer in over 3 or more moths. Proper hygiene is essential; failure to groom pets regularly is a disaster waiting to happen.

Our problem as pet groomers is that the government has not put the pet grooming industry in a clear category. The list as it is leaves groomers in a grey area open to interpretation as, "Veterinary services (urgent care only) and other businesses that provide for the health and welfare of animals." We do not know where we fit. Some say yes we are essential and others say no we are not. We are told to call the Hotline for Essential Business but don't get a clear answer. We fill out forms and are given blanket statement email responses. We have been told if you feel you fit in that category then work if you feel if you don't than don't. As Groomers, we already practice excellent sanitation, and 6-8 foot social distancing is easier for us than most businesses. Compliance is what we want to do so we can help everyone! To this date we have been stopped by police and local by-law enforcement. At this point we have been forced to close our doors.

We have called every government office or support infrastructure to get a definite answer. We support working with all of the precautions and new protocols that are in place. We are animal lovers first and we do not want any animal left behind in this time of crisis. Due to this "gray area" - government has left it to the discretion of the police department and By-law to choose if pet grooming is essential or not. We have been told we could be faced with fines if we do not close.

The Ontario Dog Groomers Association - a "club" NOT a Governing body with any jurisdiction over groomers in Ontario largely representing aesthetic groomers, have deemed themselves Non-essential. Not all groomers are members of this club yet they broadly took the stance as grooming is non-essential. They have decided for us all - the result is shutting down ALL groomers. Officials, hotlines etc. are telling people that Veterinarians are open to provide this type of service. However, Veterinarians are (urgent care ONLY) and are referring the owners requests re: help with grooming to professional groomers.
Once grooming has passed the point of maintenance owners can achieve this is where professional pet grooming becomes essential. All this needs to be addressed as soon as possible. We as professionals please ask you kindly to wait for your professional groomer to return. If you have the best intention of trying to cut that matt out or shaving it off or scissoring there face so they can see, you with all the best intention in your heart can cause a serious injury.

We URGE you to sign this petition for the Canadian government so we can have the right again to advocate for your pet!