Pesticide-Free Preschool Playgrounds for Head Start
153
people have signed this petition.
Add your name now!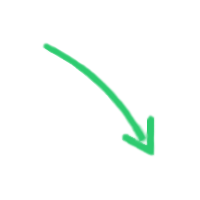 153

people

have signed.

Add your voice!
Maxine K.
signed just now
Adam B.
signed just now
Dr. Blanca Enriquez, Director Office of Head Start,
We the undersigned respectfully request that the Office of Head Start direct all Head Start preschool centers to discontinue use of the herbicide Roundup containing the toxic chemical glysophate. It has now been widely determined by peer-reviewed scientific studies that this herbicide and its active ingredient have wide-ranging detrimental health effects. Just last month the World Health Organization's International Agency for Research on Cancer announced findings that glyphosate, the main ingredient in Monsanto's RoundUp line of pesticides, is "probably carcinogenic to humans."
This petition was started by Kristen Steele, a concerned Head Start mother who received notice from her daughter's center in Cave Junction, OR that they would be spraying highly controversial Roundup around the perimeter of their playground to "control weeds." Steele was able to convince the regional Head Start office to let her organize a family weeding day as an alternative, but learned that the other 20+ Southern Oregon centers were not given the same option, putting those children at risk from pesticide exposure.
Children and elders are the most vulnerable to the effects and so the highest precaution should be used by all schools, parks, and places where children play.
RECENT HEADLINES ON ROUNDUP AND GLYPHOSATE INCLUDE:
Roundup Herbicide 125 Times More Toxic Than Regulators Say (GreenMed.com, 2014)
"A highly concerning new study published in the journal Biomedical Research International reveals that despite the still relatively benign reputation of agrochemicals such as Roundup herbicide, many chemical formulations upon which the modern agricultural system depend are far more toxic than present regulatory tests performed on them reveal. Roundup herbicide, for instance, was found to be 125 times more toxic than its active ingredient glyphosate studied in isolation."
Monsanto Glyphosate Roundup Herbicide Triggers Autism in Children (MIT Scientist, 2015)
Autism Rates to Increase By 2025? Glyphosate Herbicide May Be Responsible for Future Half of Children with Autism (Global Research, 2015)
Heavy use of herbicide Roundup linked to health dangers-U.S. study (Reuters, 2013)
Groundbreaking Study Links Monsanto's Glyphosate To Cancer (Collective Evolution, June 14, 2013) "Glyphosate exerted proliferative effects only in human hormone-dependent breast cancer. We found that glyphosate exhibited a weaker estrogenic activity than estradiol. Furthermore, this study demonstrated the additive estrogenic effects of glyphosate and genisein which implied that the use of glyphosate-contaminated soybean products as dietary supplements may pose a risk of breast cancer because of their potential additive estrogenicity."
41 honey products with high-level of Roundup herbicide glyphosate (Digital Journal Feb. 19, 2015) "A study from the scientific research company Abraxis and Boston University turned up information about the honey you put on your toast that isn't very sweet. Fifty-nine percent of the honey products they tested contained the herbicide glyphosate."
SCIENTISTS AND EXPERTS AGREE GLYPHOSATE IS A POISON:
"(Glyphosate) interference with CYP enzymes acts synergistically with disruption of the biosynthesis of aromatic amino acids by gut bacteria, as well as impairment in serum sulfate transport... Consequences are most of the diseases and conditions associated with a Western diet, which include gastrointestinal disorders, obesity, diabetes, heart disease, depression, autism, infertility, cancer and Alzheimer's disease. Negative impact on the body is insidious and manifests slowly over time as inflammation damages cellular systems throughout the body." (Journal of Entropy)
- Anothony Samsel, Independent Scientist and Consultant and
- Stephanie Seneff, Research Scientist, MIT,
"The endocrine disrupting properties of glyphosate can lead to reproductive problems: infertility, miscarriage, birth defects, and sexual development. Fetuses, infants and children are especially susceptible because they are continually experiencing growth and hormonal changes. For optimal growth and development, it is crucial that their hormonal system is functioning properly. The endocrine disrupting properties also lead to neurological disorders (learning disabilities (LD), attention deficit hyperactive disorder (ADHD), autism, dementia, Alzheimer's, schizophrenia and bipolar disorder). Those most susceptible are children and the elderly."
- Dr. Nancy Swanson, Former US Navy staff scientist has a Ph.D. in physics, holds five US patents and has authored more than 30 scientific papers and two books on women in science
"Glyphosate creates a proliferation of pathogens in the soil. 2,4-D and dicamba resistant crops may make plants more susceptible to disease. This obviously won't be a sustainable approach."
- Robert Kremer, microbiologist, University of Missouri
"The herbicide is everywhere—in the air, waterways, and rain—according to the US Geological Survey. It's also found in many food crops and foods, such as Froot Loops cereal."
- Howard Vlieger, Iowa farmer and crop consultant
"The bacteria in your body outnumber your cells by 10 to 1. For every cell in your body, you have 10 microbes of various kinds, and all of them have the shikimate pathway, so they will all respond to the presence of glyphosate! I don't believe that Monsanto is one of the most evil companies on the planet for nothing. The company has done absolutely nothing to improve their worldwide influence on human and environmental health."
- Dr. Mercola
Ms. Enriquez - we appeal to you for the future health of our children. You have the power to make this directive to all Head Start centers which will help ensure healthy toxic-free playgrounds for our children of today and the future. We thank you for reviewing the evidence and supporting the health and future wellbeing of the most vulnerable beings - our children.
Sincerely,
the undersigned