DYING BIRD OF IMMORTALITY
161
people have signed this petition.
Add your name now!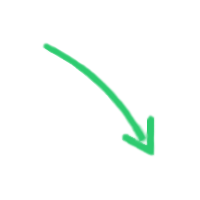 161

people

have signed.

Add your voice!
Maxine K.
signed just now
Adam B.
signed just now
Peacock, the splendidly magnificent bird has fascinated people since time immemorial. The wonderful bird has inspired many a poet and artist and has carved for itself a pride position as our national bird and tragically, on the other its colourful appearance has been the cause of its disastrous end, too. During the past two decades, this wonder of the wild has been but vanishing gradually, as their number is diminishing steadily. In fact, this species is not common in north Gujarat which once prided itself as the peacock\'s abode. Everyday there is a report in the papers. Even a place like Morena, named for the peacock, has weekly reports on peacock poisoning. How far could it remain safe considering the avarice of man The increasing demand for its feathers, both for the decorative and religious purposes, is the main factor for this. The demand of mayur pankh and zhadu (hand fans and broom prepared from peacock feathers) for use in places of worship are some reasons that point to the peacock\'s popularity. According to a forest official peacock killing is an offence but not selling its feathers. What an irony! Do these two provisions not contradict each other I am punished for hunting a peacock - but the only reason why I hunt it is because I sell the feathers which are actually allowed to be sold. The peacock feather is a useless item for the human being: You cannot eat it, wear it or even dust with it. Eighty to 90 per cent of the trade concentrates on foreign tourists. The Department of Foreign Trade banned the export of peacock feathers two years ago. (Till then the Ministry of Commerce was licensing 20 lakh feathers a year! Considering that a peacock has less than 100 feathers, how many peacocks would have been killed) But thousands of foreign tourists come to India every year and buy suitcases full. Hotel shops carry peacock feathers so do all curio shops. Shall the national bird be turned into a fan when it is now an endangered species The peacock may soon join the list of extinct species by the rate they are being killed in Kishorpur, Asandhaa, Bujur, and Damakhurd villages, near Kanpur. On July 25, about 40 peacocks and peahens were found dead in Kishorpur and Asandhaa villages. According to the villagers, a dead peacock fetches anything between Rs 1,000 to Rs 5,000 in Mumbai and other big cities, where it is believed that the bird
Sponsor
This is a school level programme, by the students of Amity International School, Noida.