People Supporting repeal of APS Policy forcing all Activity & Booster Club funds be turned over to & managed by schools Activities Director
117
people have signed this petition.
Add your name now!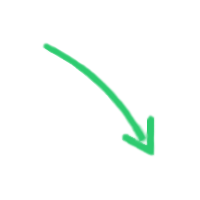 117

people

have signed.

Add your voice!
Maxine K.
signed just now
Adam B.
signed just now
FOR YOUR SIGNATURE TO COUNT YOU MUST:
1.  PUT YOUR NAME
2.  IN THE "COMMENTS SECTION" YOU MUST PUT YOUR SCHOOL & AFFIATION
(IE. PARENT OF BAND MEMBER, GIRLS SOCCER BOOSTER CLUB TREASURER, DONOR....)
Friends, family & citizens concerned about APS policy effecting our kids,
APS & the board of Education has very quietly passed a severely restrictive resolution (attachment DM1) under the guise of Title 9, that will require all Booster Clubs funds to be turned over to the schools Activities Director. This is a drastic step unreasonably oversteps & exceeds the requirement of the State (attachment HBO432 NM State Requirements). Your school will now disperse all funds on your clubs behalf. This will apply not only to sports but to all activities. We have formed a United Booster Club Coalition which is focused on repealing the new requirement and also to get the word out about this. 
 How will this effect our kid's activity or Sport? 
  1. You will lose control of your own clubs funds raised 
  2. Monies will be now subject to APS procurement processes which generally means: 
    a. Must use only approved APS vendors for all transactions who cost much more in many/most cases 
    b. Many of your expenses will be refused because of APS Policy (IE. APS won't pay for websites…) 
    c. Many of the maintenance items Boosters pay for which are supposed to be covered by APS will likely be denied under the guise that there is no need for the expense (example -APS is supposed to provide most, if not all, of the maintenance to each schools facilities such as baseball & softball fields, but we all know they don't. We may no longer be able to spend our own funds on caring for our facilities which can be neglected by APS. 
    d. Will slow down process as it must be approved by the school and go through their normal PO paperwork process 
    e. An administrative fee of approx. 30% will be charged by APS to manage the funds. I personally believe that this charge will be much higher as APS is severely underestimating the amount of time and effort each Booster Club / parents organizations puts into the fund raising and management efforts. Across APS it has to be thousands of hours of which now much of these hours would have to be paid for. 
  3. It is possible that any funds not expended by the year end (I believe August 31st each year) would be turned over to APS General fund. Since we are required to clear out all funds and not carry any balances we must spend all funds by Aug 31st each year. If those expenditures are not approved at year end for whatever reasons, it would be possible for APS to sweep your money into their general fund. IT'S A MONEY GRAB FOR APS!! 
  4. Loss of volunteers 
  5. Dramatic decrease in donations 
  6. Elimination of programs & activities 
  7. Activities that survive would likely have higher costs to participants. 
 Without the benefit of the current booster club fund raising organizations operations as approved by the State of NM, APS kids and families will suffer. We believe that this is the first step on the way to APS seizing all funds and at the very least consolidating all APS Booster funds and spreading them around to whoever they choose. At worst, they will find ways to use the funds you raise for your child's activities in their general fund to do as they see fit.
Sponsor
Bill Bell
Links