People, Not Products
23
people have signed this petition.
Add your name now!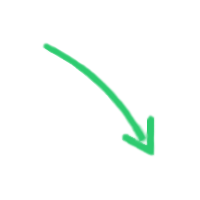 23

people

have signed.

Add your voice!
Maxine K.
signed just now
Adam B.
signed just now
People, Not Products is a campaign that exists to raise awareness about Human Trafficking. The campaign also aims to advocate for victims of trafficking and those stuck in the cycle of prostitution by ensuring fair treatment within the court system and making sure these victims get the proper social services.
Pimps, in efforts to establish control over these trafficked individuals, regularly isolate, threaten, degraded, humiliate and even torture them. Victims of trafficking are often forced to sell their bodies in order to bring money back to their pimp. Because many trafficking victims end up helplessly stuck in a cycle of prostitution, they usually wind up arrested. After initially short jail sentences, they are released and forced back into prostitution. The cycle continues...
The state of Tennessee spends large amounts of time and resources arresting and prosecuting these victims (it costs an average of $73.00 per day to house an offender jail/prison), when what they really need is treatment for the trauma they have experienced and support to find a way out. So what action can the state of Tennessee take?
A unique, specialized trafficking court (modeled similar to a drug court) has been implemented in the city of Nashville. It is one of only a handful in the entire country. This specialized court is comprised of judges and officials who are educated on the effects of trauma reality and the reality of how women end up in prostitution. When a victim of human trafficking is arrested for prostitution, they are required to attend a four-hour program that educated them on issues such as; drug addiction, recognizing and dealing with trauma, health implications of prostitution, safety concerns, and community resource education. They are also provided with basic hygiene kits. The completion of this course means that their criminal charges are expunged from their records. If they complete this course twice, they are "stepped up" to more in depth 6 month program that can offer additional services that are dedicated to the individual specifically. By partnering with local non-for profits and agencies human traffic survivors can receive counseling and after care services.
The People, Not Products campaign aims to advocate for these victims by proposing similar courts be implemented in the four remaining largest cities in Tennessee; Memphis, Knoxville, Chattanooga, and Clarksville. Eventually we hope this court model can spread to all major cities across the country.
Signing this petition shows your support to treat these victims as victims and not criminals and will help us show these target cities that people care about this issue! It also sends the message that they are People, Not Products. Help us reframe the way we look at human trafficking and prostitution!
To read more about the Nashville Trafficking Court, click here:
http://www.tennessean.com/story/news/2016/01/26/na...

Other related information sources:
http://www.endslaverytn.org/the-problem-1/

https://traffickingresourcecenter.org/state/tennes...

https://www.tn.gov/assets/entities/tbi/attachments...